REQUEST INFORMATION
Ask for information now. You we'll be contacted by an our appointe near to you.
ACOUSTICBAG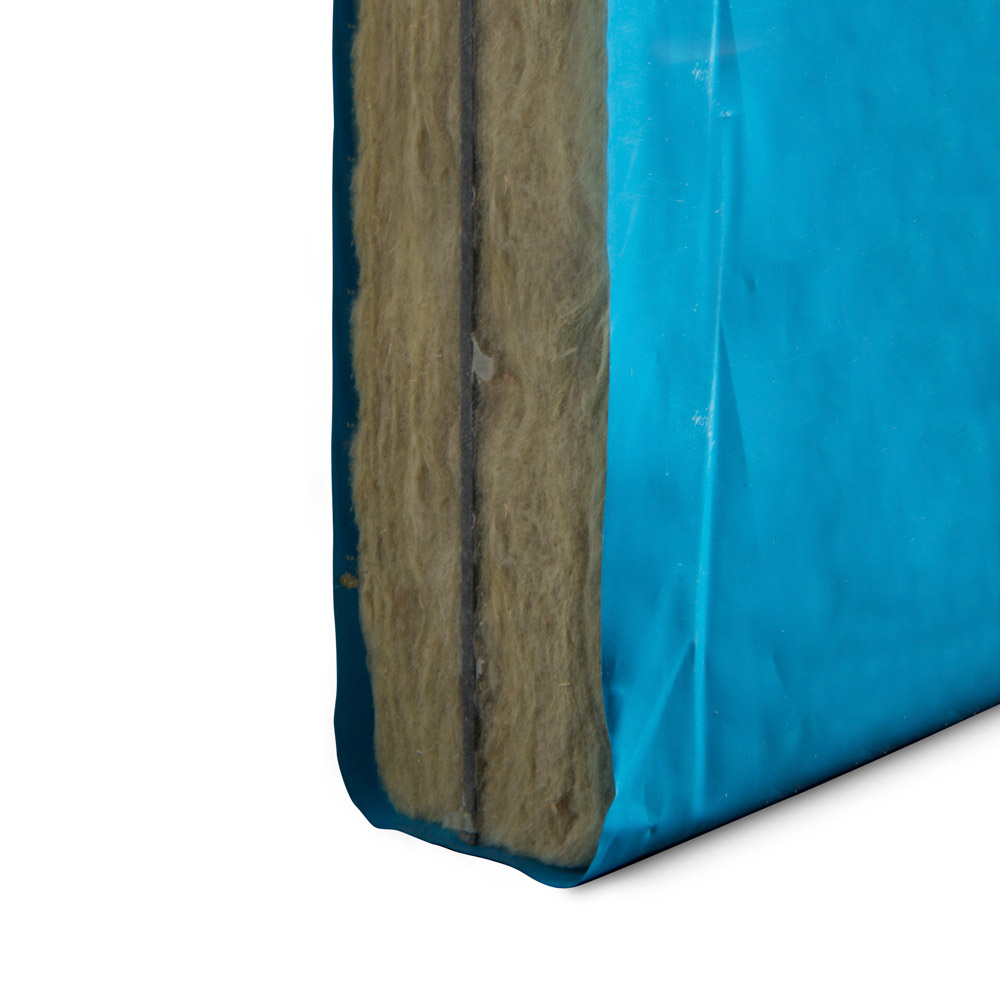 Soundproofing panel, waterproof and incombustible, suitable for the realization of stratified walls, made of a double layer of 20 mm thick rock wool and density 100 kg/m3 with an interposed element in the sound-resistant polyolefin polymers of 3 mm thickness and mass 4 kg/m2.
The finished product is enveloped with anti-dusting polyethylene of blue color, showing silkscreen printing identified by the material.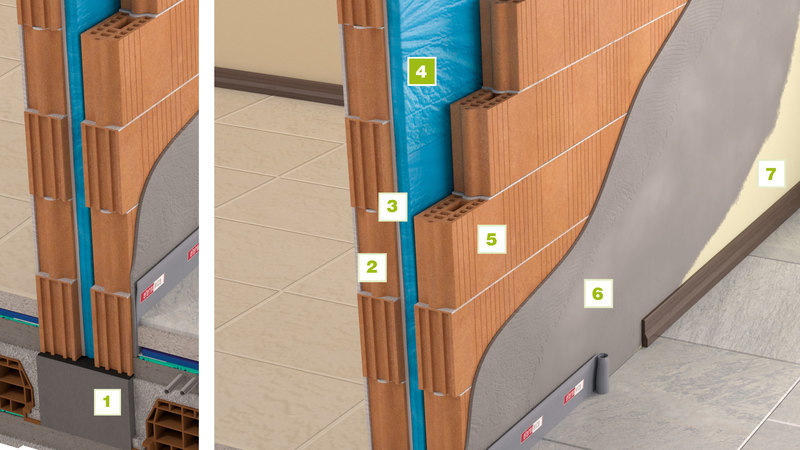 Submaster
First brick layer
Rendering
ACOUSTICBAG
Second brick layer
Plaster
Paint
ADVANTAGES
Soundproofing panel suitable for the realization of any type of layered masonry.
Fully waterproof and small in size, can be easily moved on site.
Made up of incombustible components.
At the same overall dimensions, it allows to obtain markedly superior sound insulation compared to only using fibrous materials.
INDICATIONS OF INSTALLATION
After the completion of the first brick layer and rendering (always recommended), lay the ACOUSTICBAG panel over the entire surface of the wall, making sure to draw near the panels without leaving spaces. The perfect continuity of the laying may be facilitated by the use of a sealant tape to be applied to view along the contact surfaces between the panels, which can be bound to the first brick layer by mechanical plastic anchors. 
The ACOUSTICBAG panels can also be applied without fastening, still taking care to ensure the perfect continuity of laying.
Particular care must be placed in the interface between the brickwork and concrete pillars, in correspondence of which will have to be adopted special precautions in order to avoid the formation of acoustic bridges. We recommend making the second brick layer at 1 cm distance from the ACOUSTICBAG panel.
TECHNICAL DATA OF THE PRODUCT
| Water vapour resistance factor μ | Thermal conductivity |
| --- | --- |
| µ = 4000 | λ = 0,035 W/mK |
Code
Format
Dimensions
Thickness
Weight
L030010640
panel
0,60 m x 1,0 m
40 mm
9 kg/m2
Request more info about the product: ACOUSTICBAG