REQUEST INFORMATION
Ask for information now. You we'll be contacted by an our appointe near to you.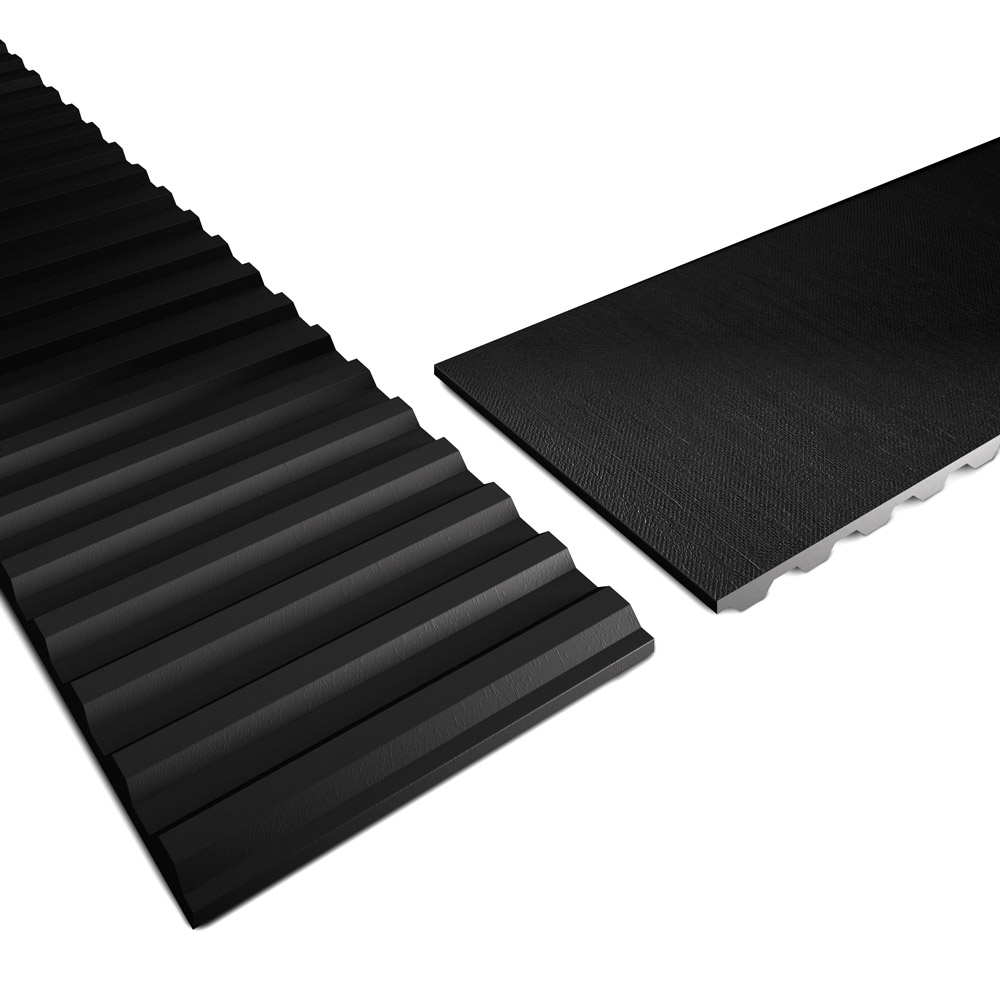 Vibration-damping elastomer in non-porous styrene rubber (SBR), black in color, to be inserted at the foot of the non-load-bearing walls, having a thickness of 6 mm. The imprint with grooves in rows on one side allows a support of 40% of the contact surface with the slab by increasing the separation strip power.
Supplied in strips in dimensions of 0.14 m (width) x 1.20 m (length) with a total surface area of 0.17 m2/strip. 
The strips should be juxtaposed to each other without being fixed to the floor with any type of glue. The groove must be facing down and the smooth part in view at the foot of the masonry.
DATI TECNICI DEL PRODOTTO
Features
 
Standards
Unit of measurement
Tolerances
Values
Color
black
 
 
 
 
Hardness 
 
UNI 4916
Shore A
± 5
70
Specific weight
 
UNI 7092
g/cm3
± 0,03
1,56
Breaking load
 
UNI 6065
M Pa
Minimum
3
Breaking length
 
UNI 6065
%
Minimum
250
Resistance to laceration
 
UNI 4914 C
N/mm
Minimum
15
Resistance to abrasion
 
UNI 9185
mm3
Maximum
-
Ageing (air)

∆ hardness
∆ breaking load
∆ breaking length
∆ volume / volume

Maximum
Maximum
Maximum
Maximum

Ageing (water)

∆ hardness
∆ breaking load
∆ breaking length
∆ volume

Maximum
Maximum
Maximum
Maximum

Temperatures max and 
min of exertion
M Pa = 10,2 Kg/cm2
1 N/mm = 1,02 Kg/cm
 
 
 
 
Código
Format
Dimensions
Thickness
L030051206
strips
0,14 m x 1,20 m
6 mm
Solicitud de información sobre: SUBMASTER