REQUEST INFORMATION
Ask for information now. You we'll be contacted by an our appointe near to you.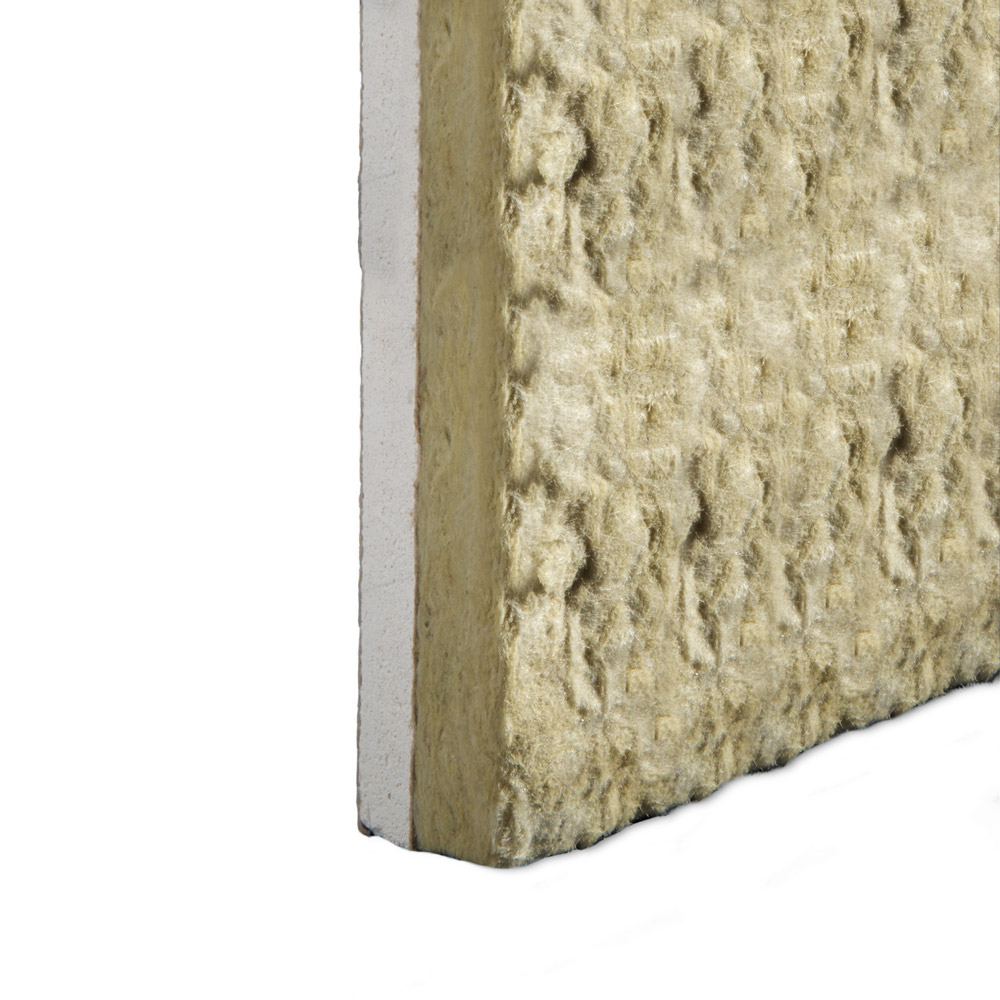 Soundproofing panel suitable for the realization of stratified walls, constituted by a plasterboard sp. 12.5 mm coupled to a layer of mineral wool of density 80 kg/m3. 
The panel can be employed in the hollow space for the realization of stratified walls, or in view to increase the insulation properties of monolithic walls.
Wall
Glue

ROCKGIPS

Skimming
Paint
ADVANTEGES
Soundproofing panel suitable for the realization of any type of layered masonry, particularly when the improvement of the thermal performance is also required .
Breathable and lightweight, it can be easily moved on site.
Can be used as a cavity panel as well as false wall in view.
Available in 5 different thicknesses, depending on the thermal and acoustic requirements.
INDICATIONS OF INSTALLATION
In the case of applications as cavity panel, after the completion of the first facing brickwork and rendering (always recommended), lay the ROCKGIPS panel over the entire surface of the wall, making sure to draw near the panels without leaving spaces. The perfect continuity of the laying may be facilitated by the use of a sealant tape to be applied in view along the contact surfaces between the panels, which can be bound to the first facing by plastic mechanical anchors or with glue by trowel or by points. The ROCK GIPS panels can also be applied without fastening, having nevertheless care to ensure the perfect continuity of laying. Particular care must be placed in the interface between the brickwork and reinforced concrete pillars, in correspondence of which special precautions will have to be adopted to avoid the formation of acoustic bridges. We recommend making the second brick layer at 1 cm distance from the ROCKGIPS panel. 
In the case of exposed applications, after the realization of the monolithic wall and  rendering (always recommended), lay the ROCKGIPS panel making sure that the support is continuous, level and free unevenness. The fastening takes place by means of gypsum-based glue spread with a notched trowel on the entire surface of the slab. We recommend laying a second SOUNDBLOCK board, also fixed to the ROCKGIPS board with a gypsum-based glue. The package composed as such must be subsequently fixed to the existing wall by means of an appropriate number of percussion anchors with a polypropylene body and a nylon plug. In order to limit the acoustic bridges, it is desirable to use the minimum number of dowels, in relation to the type and quality of the support. Afterwards, the boards and the washer of the dowels  should be stuccoed and smoothed to obtain a surface ready for painting.
Código
Format
Dimensions
Thickness
Weight
Flexural Rupture
Mineral Wool Density
Thermal Conductivity
Water Vapour Resistance Factor μ
Thermal Conductivity
L090012036
pannello
1,20 m x 3,0 m
32,5 mm
11,10 kg/m2
Long. 400 N / Trasv. 160 N
80 kg/m3
λ = 0,048 W/mK
4
 
L090015036
pannello
1,20 m x 3,0 m
62,5 mm
13,50 kg/m2
Long. 400 N / Trasv. 160 N
80 kg/m3
 
 
λ = 0,063 W/mK
3
 
Solicitud de información sobre: Rockgips