REQUEST INFORMATION
Ask for information now. You we'll be contacted by an our appointe near to you.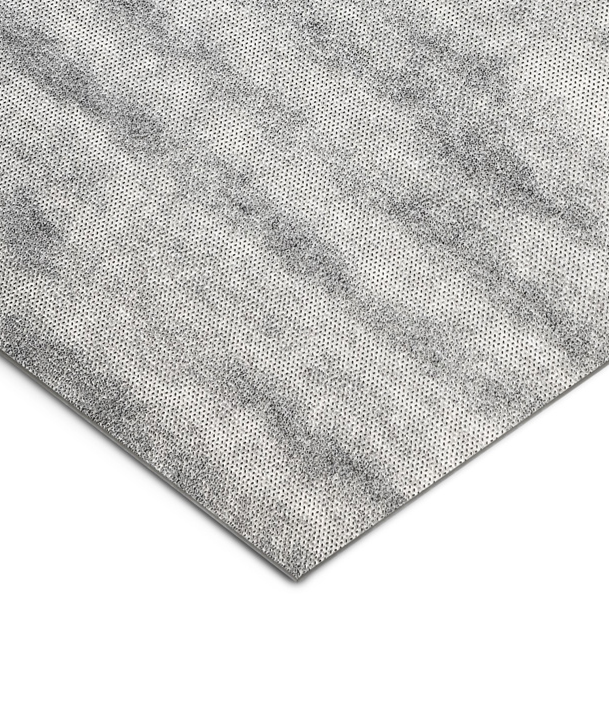 UNDERTILE is a 2,5 mm thick underfloors, ideal for the attenuation of impact noise on existing floors, made of an incompressible central mass and two layers of technical fabric on the sides. UNDERTILE is a multilayer acoustic insulation in expanded polyethylene coupled with TNT. The applied fabric allows a simple anchoring to the cementitious/ bicomponent/polyurethane glues, chosen according to the existing coating. It is also suitable in combination with ultra-low radiant systems.
Advantages
• Underfloor suitable for the reduction of impact noise on existing floors.
• Suitable for laying new glued floors in ceramic or wood.
• High mechanical resistance.
• Very low thickness.
• No need to build a new screed.
• Can be applied directly to the existing floor or screed.
INDICATIONS OF INSTALLATION
UNDERTILE must be applied by means of an adhesive on the underlying substrate and, subsequently, the ceramic or wooden floor will be glued to UNDERTILE. It is needed to make the perimeter disconnection, so that the new floor is never in contact with walls and pillars.
Recommended adhesives (verification of the adequacy of the adhesive and support is a responsibility of the installer): 
• For ceramic floors: cement mortar
• For wooden floors: polyurethane glue

We recommend the use of a notched trowel and the application of generic weights to facilitate the adhesion of the product to the substrate.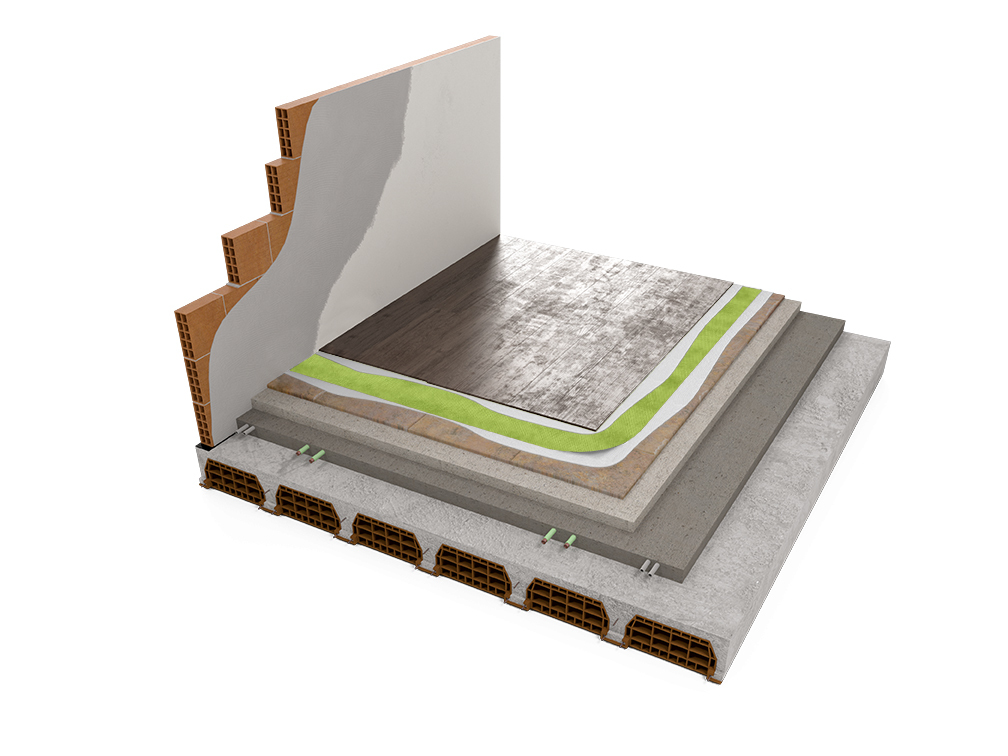 Lightened screed
Glue
UNDERTILE
Glue
Flotaing floor
TECHNICAL DATA
| IMPACT SOUND INSULATION | THERMAL CONDUCTIVITY | OPERATING TEMPERATURE |
| --- | --- | --- |
| 14,5 dB | λ = 0,04 W/mK | -20°C / +80°C |
Код
Format
Dimensions
Roll Area
Roll Weight
Thickness
Weight
Density
L010122412
Roll
1.20 m x 11 m
13.2 m2
5 kg
2.5 mm
0.38 kg/m2
150 kg/m3
дополнительная информация: UNDERTILE