346
October has ended with many important opportunities for Eterno Ivica.
Here you have the monthly report!
SPAM ROME
A whole week from 10 to 18 October dedicated to the world of architecture and design with special guests and prestigious conferences: all this was SPAM Rome.
Eterno Ivica has participated as a sponsor thus being able to face different realities and present all the solutions for the world of construction, from raised outdoor flooring to the improvement of acoustic comfort.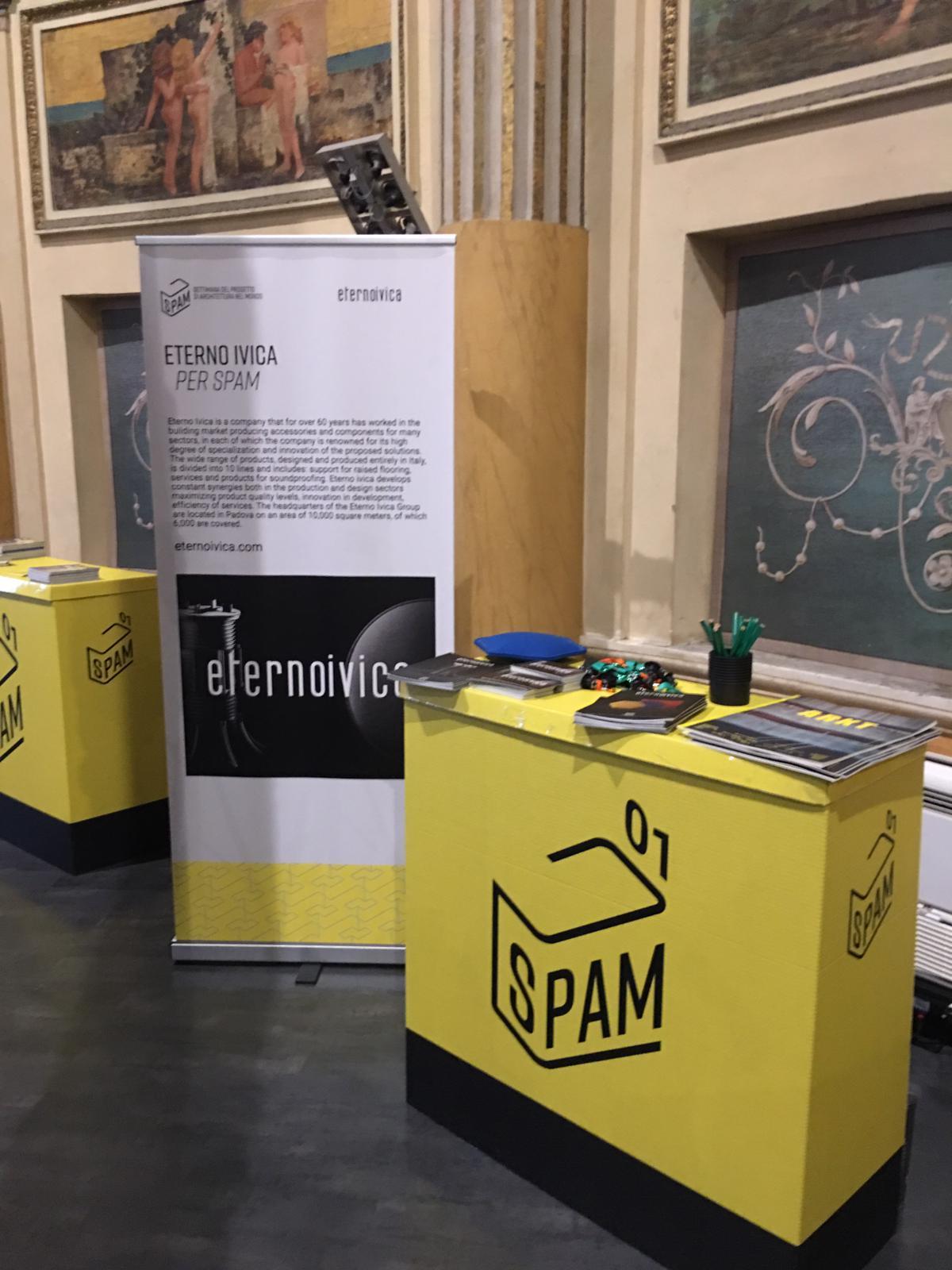 HARDSCAPE NORTH AMERICA 2019
For the first time we participated in the HNA in Louisville, America from October 16th to 18th presenting the innovations inherent to floating floors and having great success among visitors.
Our stand, in collaboration with Granulati Zandobbio, has seen as protagonists the different plate formats with which to create new flooring. The Pedestal line in fact offers the possibility to architects and builders to play with the shapes and different formats of plates.
The aluminum substructure allows the laying of multi-format slabs thanks to the special head that holds the joist, while the new special polypropylene clips, positioned on the head of the support, are perfect for laying hexagonal-shaped plates.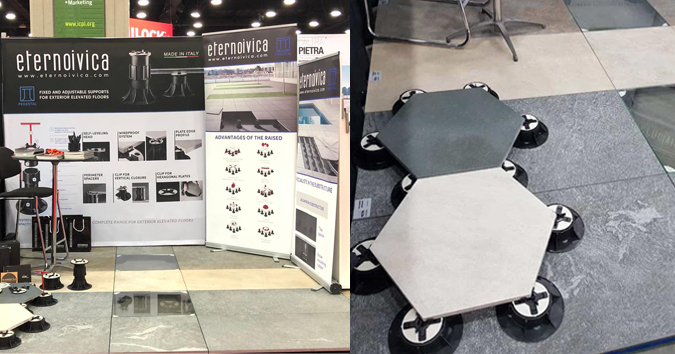 DAYS OF ORIS 2019
For the third consecutive year we participated in two days of conventions on the world of architecture and design held in Zagreb on 19 and 20 October.
Also on this occasion, visitors were able to appreciate the Phonolook panels, for the occasion screen-printed with bright colors, recreating a chromatic composition of considerable effect.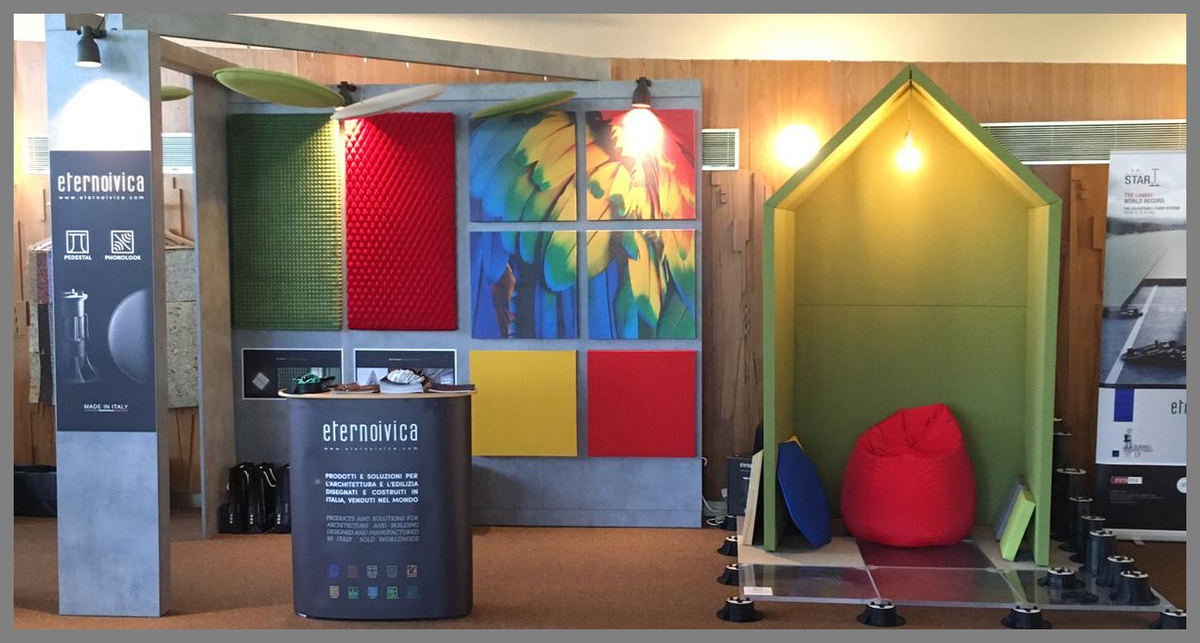 EUROBAUSTOFF
In Cologne on 20 and 21 October we exhibited our products at an important trade fair. Pedestal and Woodeck absolute protagonists!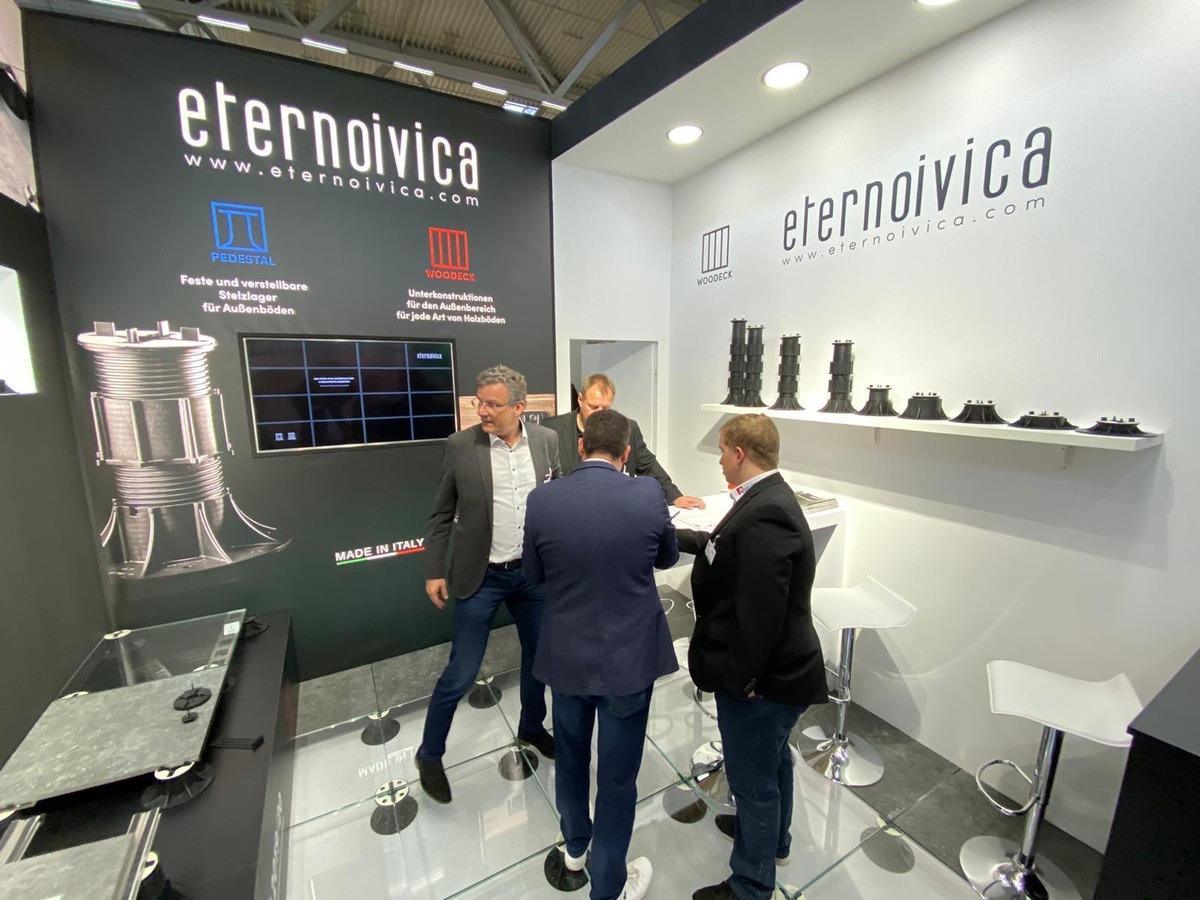 PHONOLOOK ON "PROFESSIONE ARCHITETTO"
We are pleased to announce an article published in "Professione Architetto" entirely dedicated to our Phonolook line, sound-absorbing panels designed to reduce the reverberation of indoor environments.
To read the entire article click HERE