443
The collection of events and participations in which Eterno Ivica has left its mark, both in Italy and in the world, also returns for the month of March.
The beginning of the month has seen us busy and involved in the organization of two important fairs that took place simultaneously. We are talking about MADE EXPO and Architect @ Work in Barcelona.
MADE EXPO took place from 13 to 16 March in Milan at the Rho Fair. Those days have been intense but at the same time gratifying for the turnout and the satisfaction and interest index shown by the visitors.
As we have already had the opportunity to tell you in the news report, we presented the Acustica and Phonolook lines in a stand entirely dedicated to improving acoustic comfort, presenting, among others, the latest novelty of the sound absorbing panel integrated with TheBreath technology. In fact we are able to offer you a solution that will eliminate the annoying reverberation phenomenon and at the same time purify the air you are breathing in the environment!

> Find out more about it here!
With the Pedestal and Woodeck products instead, in a different pavilion and stand, we had the opportunity to present the novelties in the world of raised flooring. Reality now consolidated and approved over the years, but which still arouses great interest and finds confirmation in designers and architects for new future projects.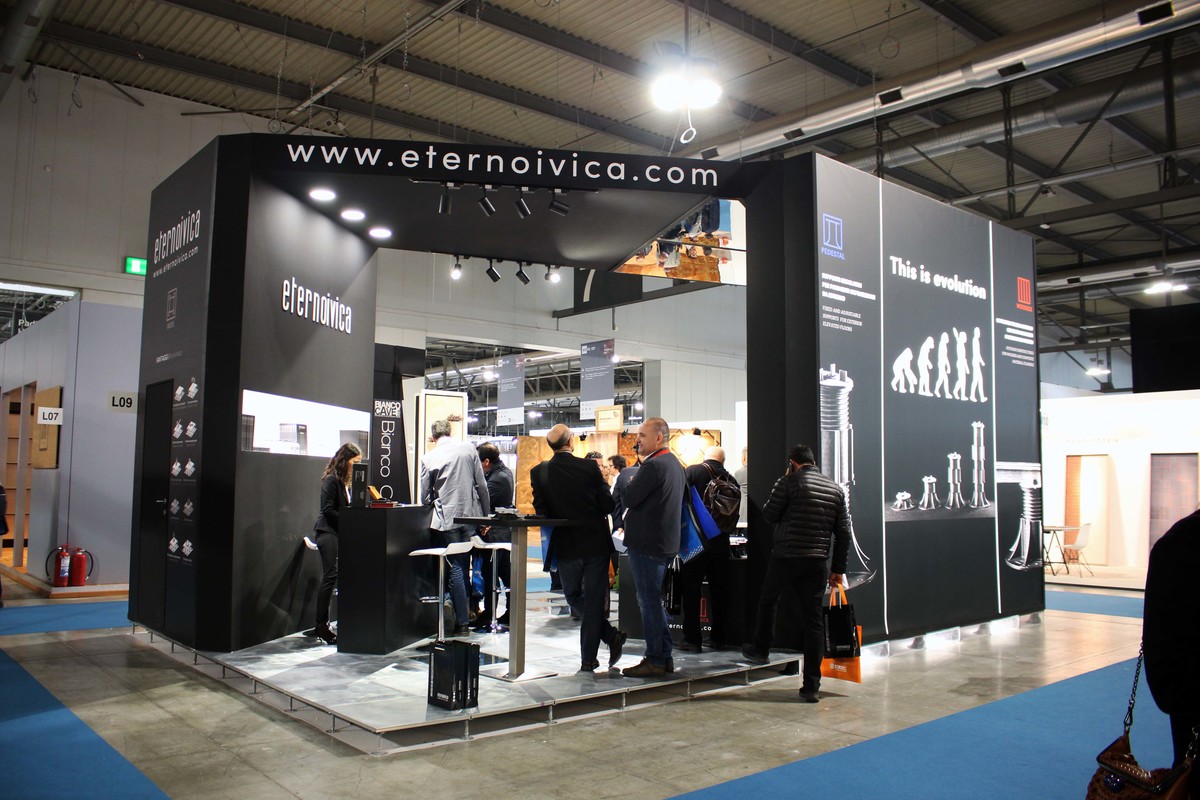 Held instead in two days, 13-14 March, the Spanish edition of Architect@Work in Barcelona has confirmed a positive influx of presences and consents.
Thanks to the help of our Spanish distributor Suimco, we were able to present the new windproof system to the public, which allows to impose a considerable resistance against the wind force.
The concept of Architect@Work is increasingly innovative, a concept of revolutionary fair that is taking place between professionals and fans of the design world.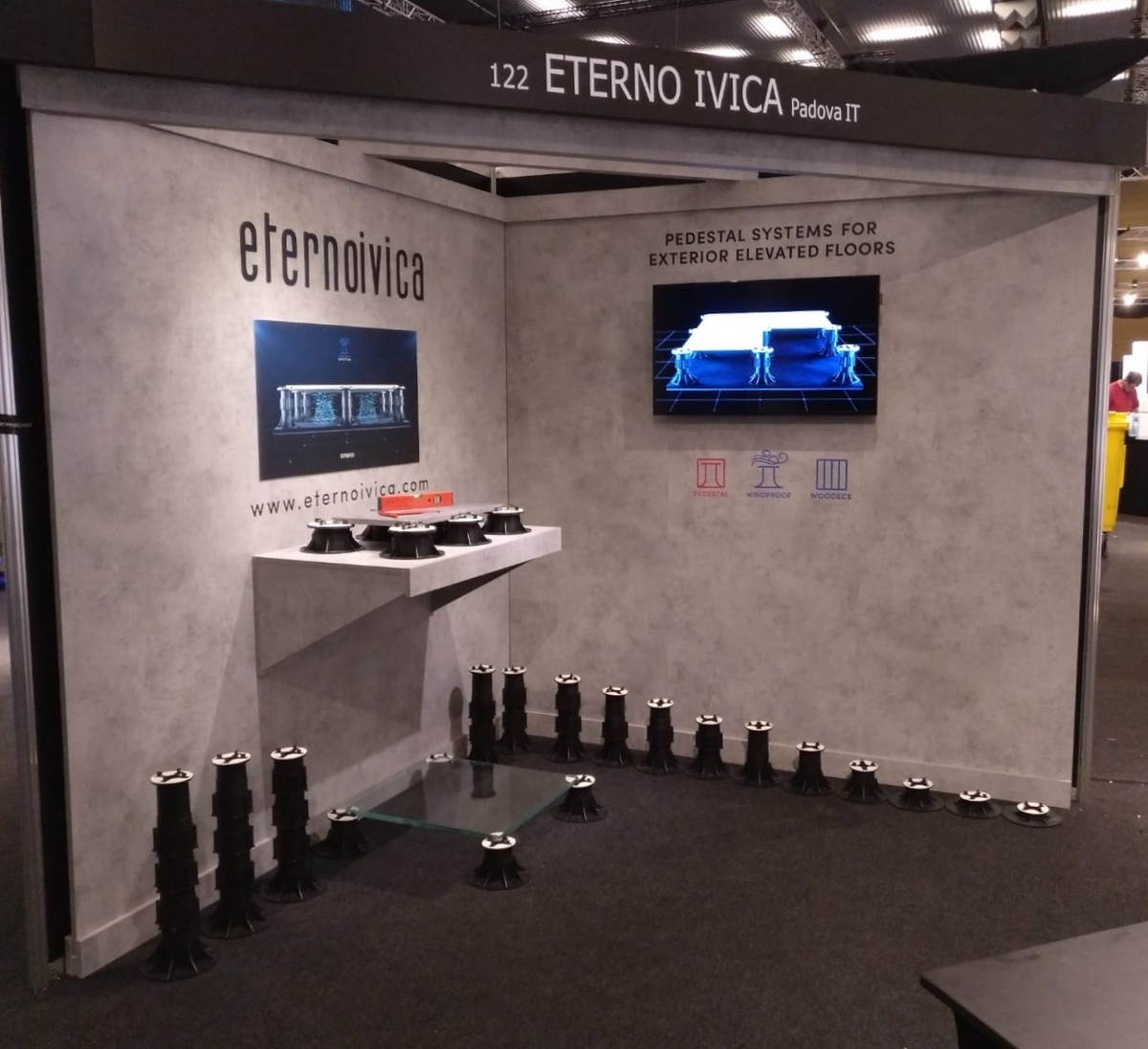 In the end, we moved to France for "JPR - Journées Professionnelles Régionales" on March 27th and 28th in Le mans. Here we had the opportunity to propose our Pedestal and Woodeck lines and, very importantly, we have organized several demonstration sessions for the installation of raised floors, to demonstrate the ease and speed of installation.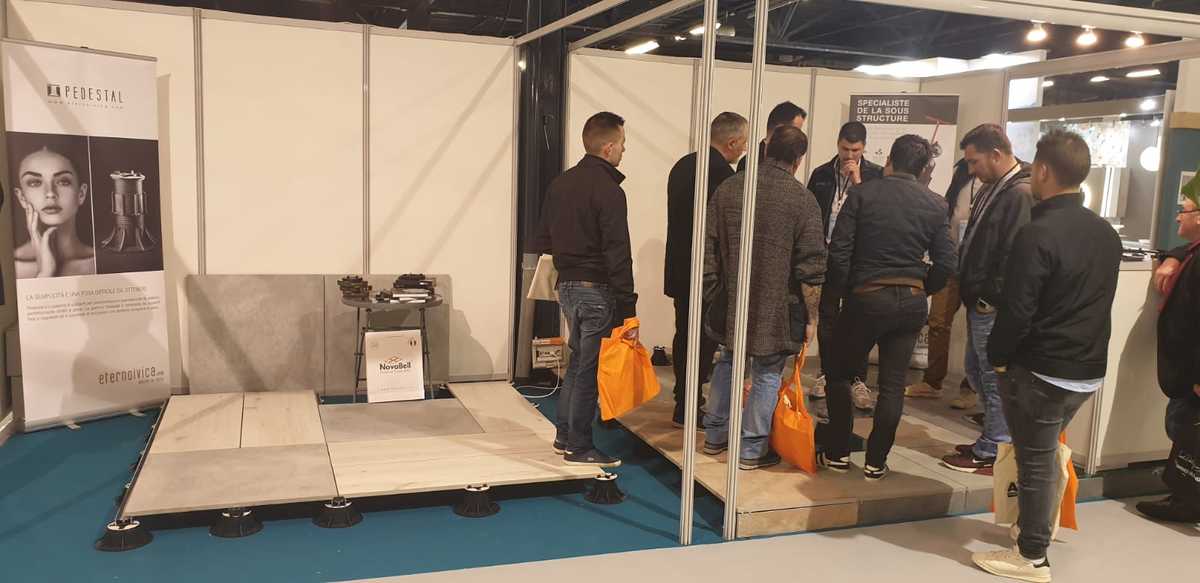 With this, the month of March ends, but April is coming and we are ready!
Visit our social pages to remain updated: