503
3,2,1, let's start a new year with Eterno Ivica!
We all know that January is the month of good intentions, enthusiasm and a positive mind to face everything. Surely Eterno Ivica did so and here below we report all that made this beginning of the year rich in experiences.
SWISSBAU - BASEL
For the first time we wanted to participate in this important event that was held in Basel from 14 to 18 January on the construction world. On this occasion we wanted to present the entire Phonolook line, available in different types of indoor sound-absorbing panels, to the Swiss market.
As always, excellent feedback and consensus from the numerous visitors who found in Phonolook an excellent solution for solving the problems caused by the reverberation and bad acoustics of different indoor environments.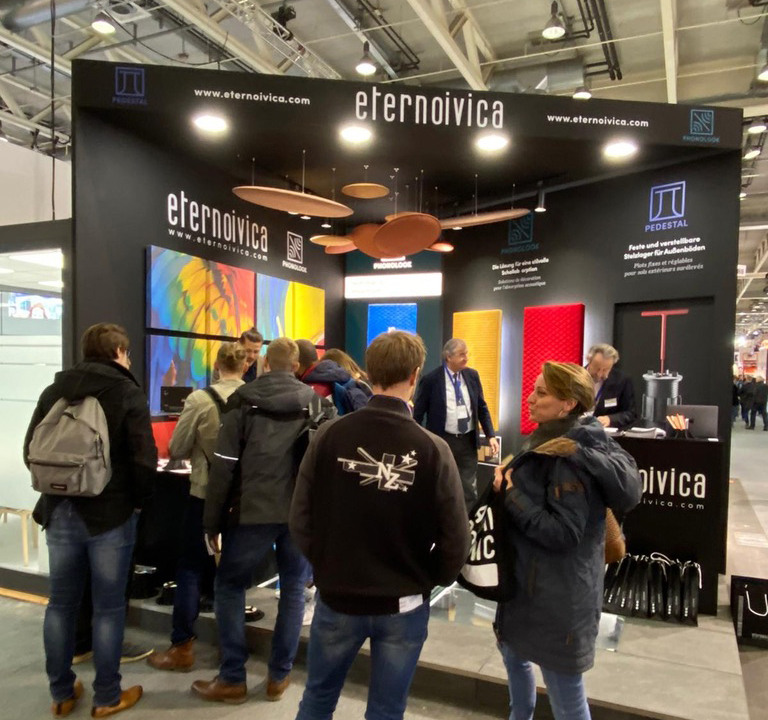 KLIMAHOUSE - BOLZANO
Phonolook is again the protagonist, in this case together with Acustica with all the products for soundproofing, at Klimahouse 2020 in Bolzano.
An excellent opportunity to demonstrate how - to build a "healthy" building - there is also a need for special attention to the acoustics aspect.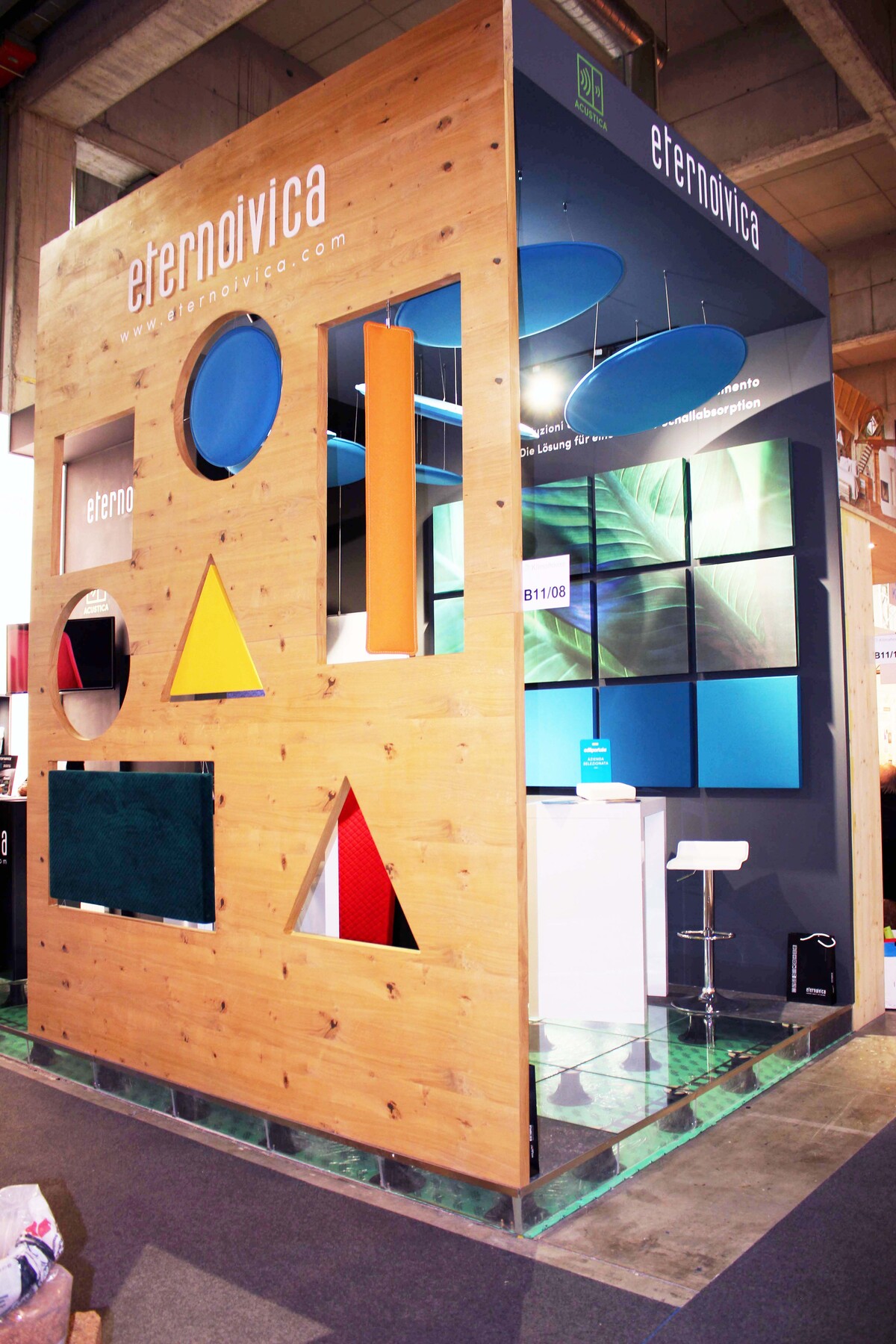 DACH+HOLZ - STUTTGART
Our presence continued in Stuttgart where, on the occasion of the Dach + Holz fair, we were able to highlight the Woodeck line, with all the supports specially created and studied for the laying of planks. An ideal substructure for those who want to obtain an elegant, highly aesthetic and functional result.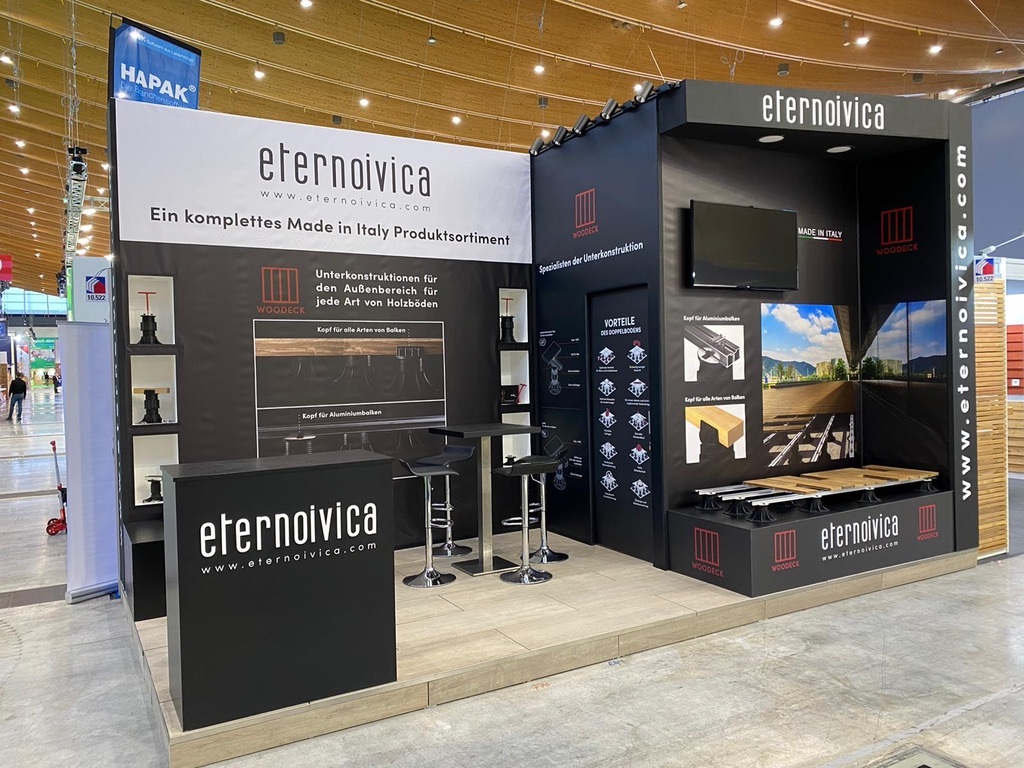 PRESS REVIEW
Phonolook and the world of acoustics back at the center with four entirely dedicated articles.
The Tabloid Valore Italia, distributed as an attachment to the newspaper Il Giornale, dedicated an entire page to us by telling the success story of Eterno Ivica and illustrating all types of high quality panels that can perfectly furnish the interior. It will in fact be distributed during the Fuori Salone 2020; a perfect opportunity therefore to discover these innovative design solutions with unique sound-absorbing performances. Consult the browsable edition here, you will find us at page 15.
Starring also in Cose di Casa with an article dedicated to Mondrian and all the products that recall his style. Among others, there are also our panels recreated for an ADV in a special composition that enhances the geometric rigor and colors of the famous artist. Read the article here.
Infobuild.it places us in relief on their homepage with an article dedicated to the Mastergips Blue plasterboard soundproofing panels of the Acustica line and to the Phonolook panels as well to understand how to best design a building ensuring optimal acoustic comfort and respecting the new regulations in force.
Finally, a further article in YouTrade dedicates a small insert that enhances the craftsmanship and the high performance of the panels, presented here in the Esagono Design and Rettangolo 3D version.