205
August is a month of "rest" because of the summer holidays and company closures. But Eterno Ivica never stops and even in this period it has completed important construction sites all over the world.
GARITAGE PARK - SOFIA
Garitage Park in Sofia - Bulgaria is a complex that extends for 167,000 square meters and includes several structures dedicated to offices, an elementary school, a sports center with swimming pool, supermarkets, shops and obviously a residential part that extends for 60,000 square meters.
Here Eterno Ivica concluded an important intervention by supplying Eterno SE adjustable supports in a part of the outdoor garden, supporting 3 cm concrete plates and thus creating pedestrian walkways.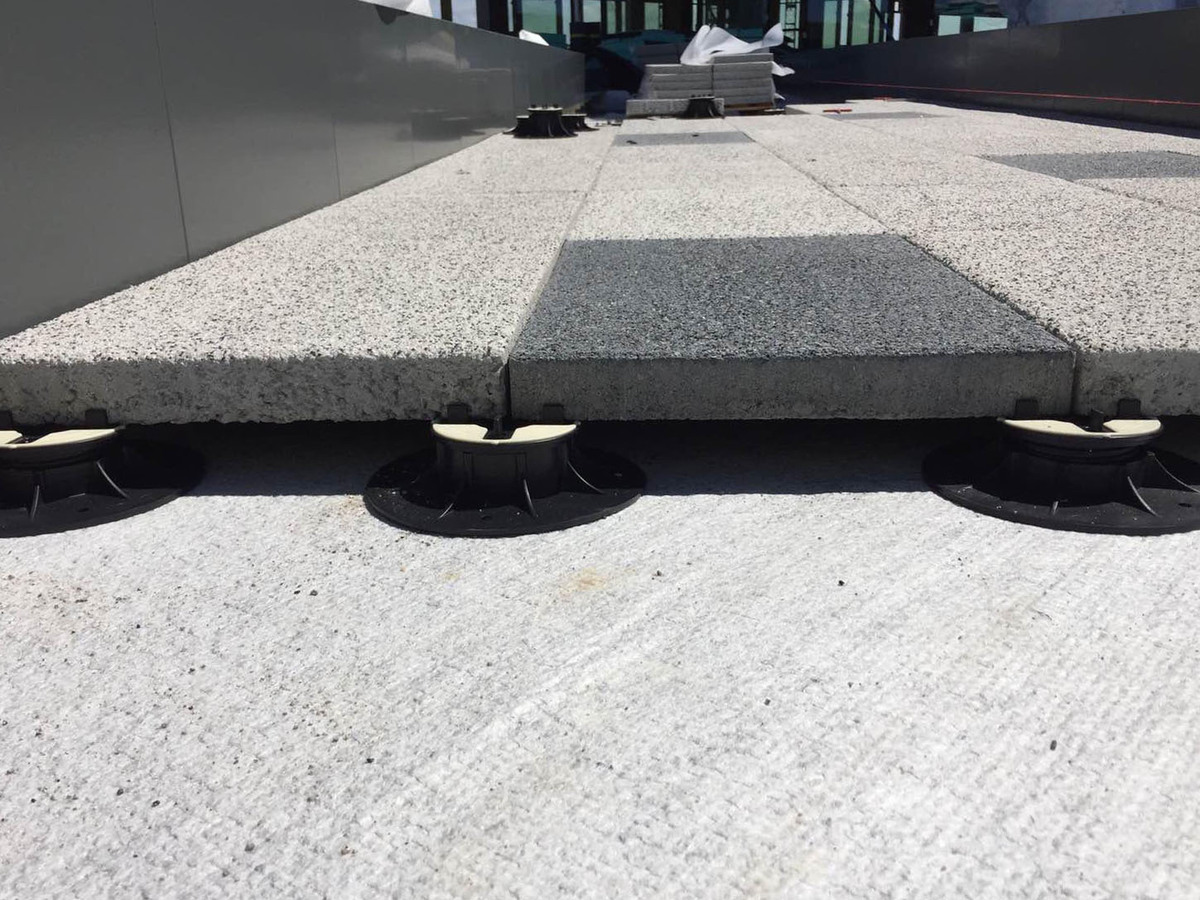 TERRACE IN NAPLES
Numerous Eterno SE supports still protagonists as a basis for covering the solarium of a condominium located in the historic center of Naples. The supports for raised floors by Eterno Ivica are able to give new life to outdoor environments with extreme ease and speed through dry laying which allows, among the numerous advantages, the underlying passage of pipes and systems and a rapid flow of water. .