176
In this year, 2022, Eterno Ivica, renews its partnership with CasaClima for another 3 years.
Since 2016 Eterno Ivica, with the line of recycled and recyclable products TXT, has been awarded the titlw CasaClima Partner for great technical competence and constant commitment to sustainable research and development.
Now of the official recognition of the news Acoustics Division, Phonolook Acoustics, which includes the Acoustics, Phonolook and Vent range, this division also boasts the title CasaClima Partner.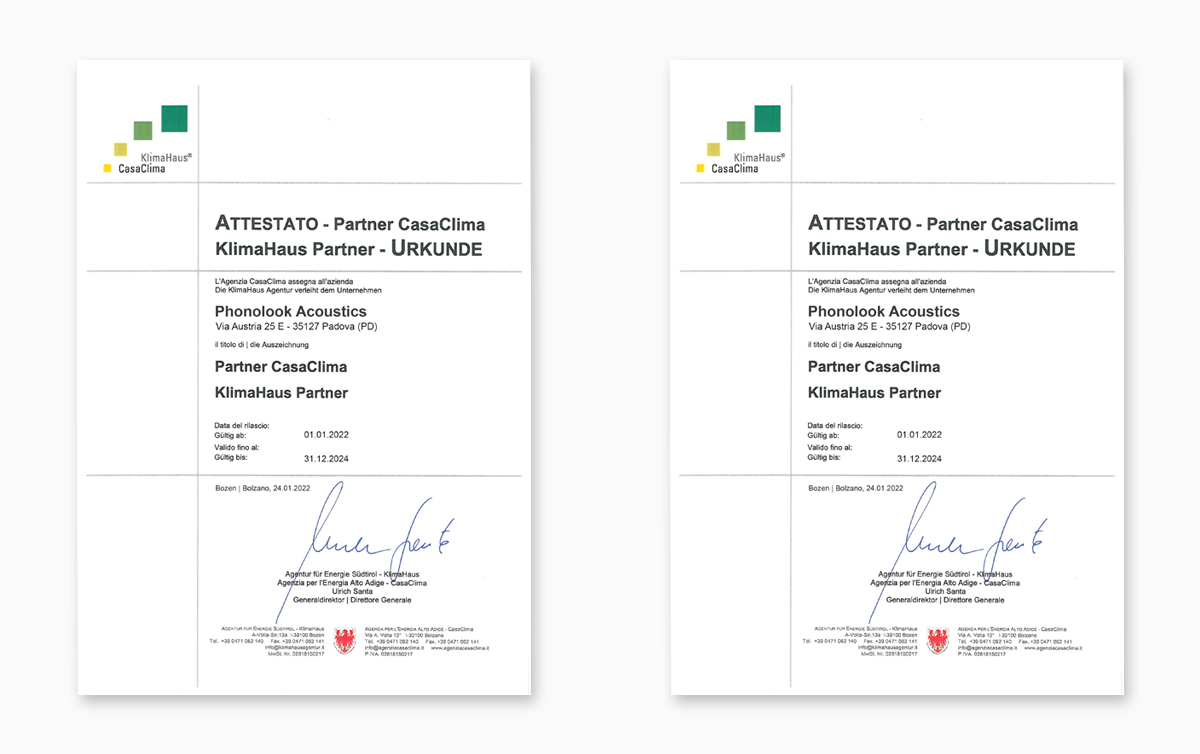 A very important milestone above all for the meaning to be demonstrated: the CasaClima partner companies have always stood out for their responsible action and for the common purpose in creating today a world for a more comfortable tomorrow.
With the desire to transform the production and service sectors, Eterno Ivica and Phonolook Acoustics contribute to supporting the CasaClima mission: "living in healthy and environmentally friendly places".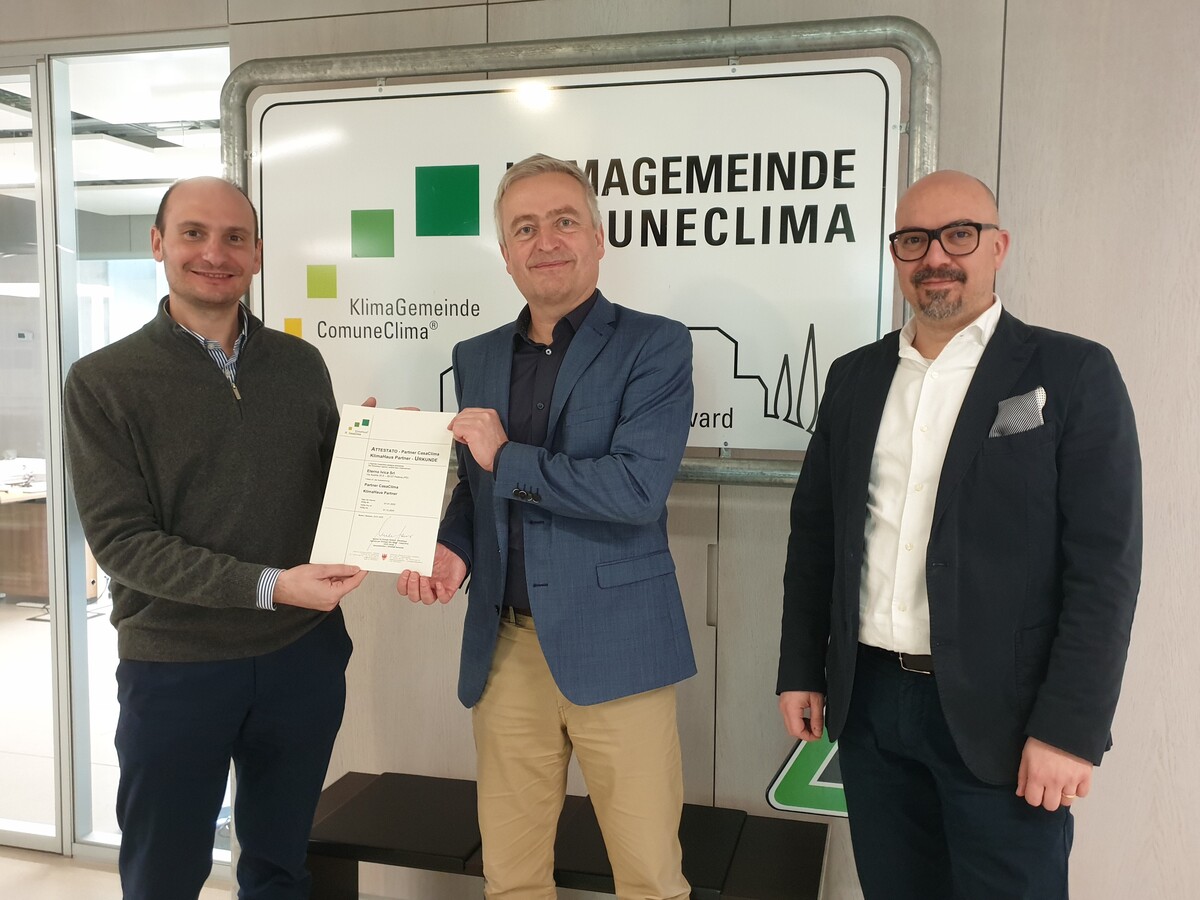 In the picture: delivery of the certificate to the Technical Director, Eng. Michele Valotto and Riccardo Previato, Business Unit Manager.