454
Location: Via Raffaele Carrieri, 90121 Palermo
Year: 2017
Principal: Abitare in Classe A Sicilia s.r.l.
Project: new residence construction consisting of 38 apartments
Website: http://www.abitareinclasseasicilia.com/property/galletti-1/#  
The project, completed at the end of 2017, consists of a building complex of 38 apartments.
The plot of land is located in via Raffaele Carrieri, in the "Acqua dei corsari" neighborhood, in the south-east suburbs of Palermo, well served by schools, public transportation, hospitals and about 20 minutes away from the functional center of the city.
The project encompasses three components "a", "b" and "c". The first two consist of five levels above ground with three apartments per floor, while the third one consists of four levels above ground with two apartments per floor.
The apartments are served by a commercial area between 86 m2 and 113 m2 for a total volume of appoximately 23,000 m3.
Inside the lot, a small playground and a parking space for each apartment have been created.
Since the early stages of the project, the Principal has shown interest in achieving high levels of acoustic comfort, both forwalls and slabs.
Specifically, with regards to impact sound insulation, the choice has been to employ ECOTEX TXT 7 mm thick, a product with an extremely low creep value (up to 5%). The creep test (performed in the laboratory) certifies the ability of an anti-impact sound surface to maintain performance over time under the load of the screed.
The anti-impact sound surface has been linked to the perimeter band FLEXO.
The acoustic insulation of the partition walls has been ensured by the use of theSONARWOOD TXT panel, 45 mm thick.
All installation operations have been supervised by the Eterno Ivica area agent to ensure the maximum performance of the products and avoid installation errors which, as we know, can heavily affect the final results.
The construction site was subjected to sound testing in September 2017, confirming the excellent results expected in the design phase.
Some significant results are presented below.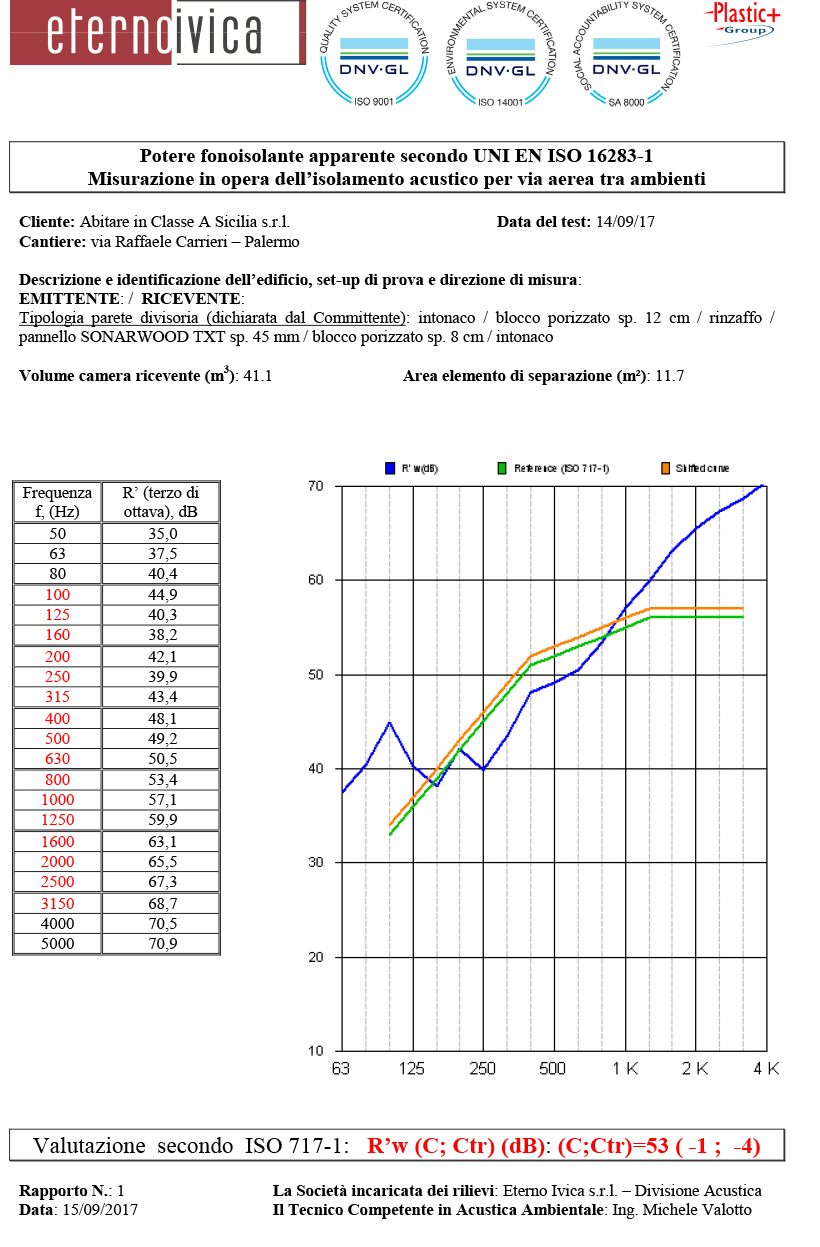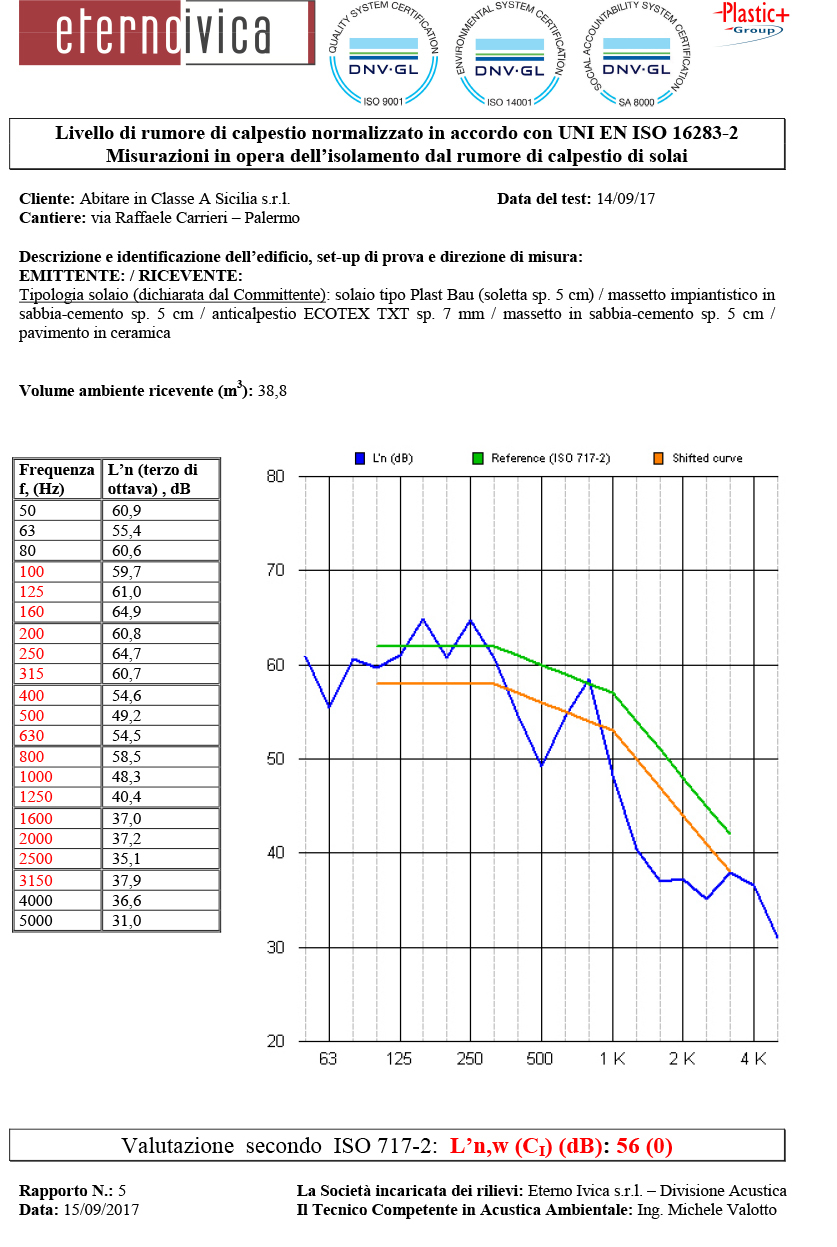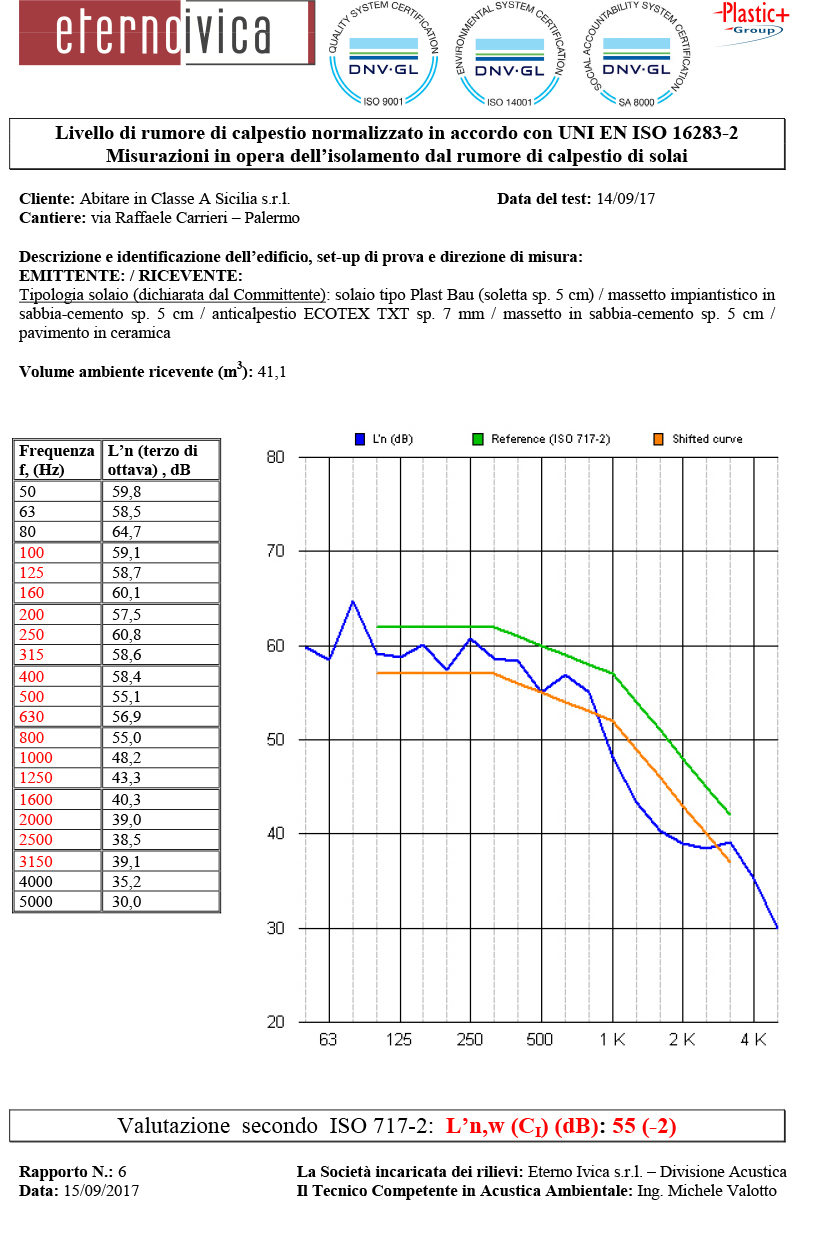 Finished construction photo: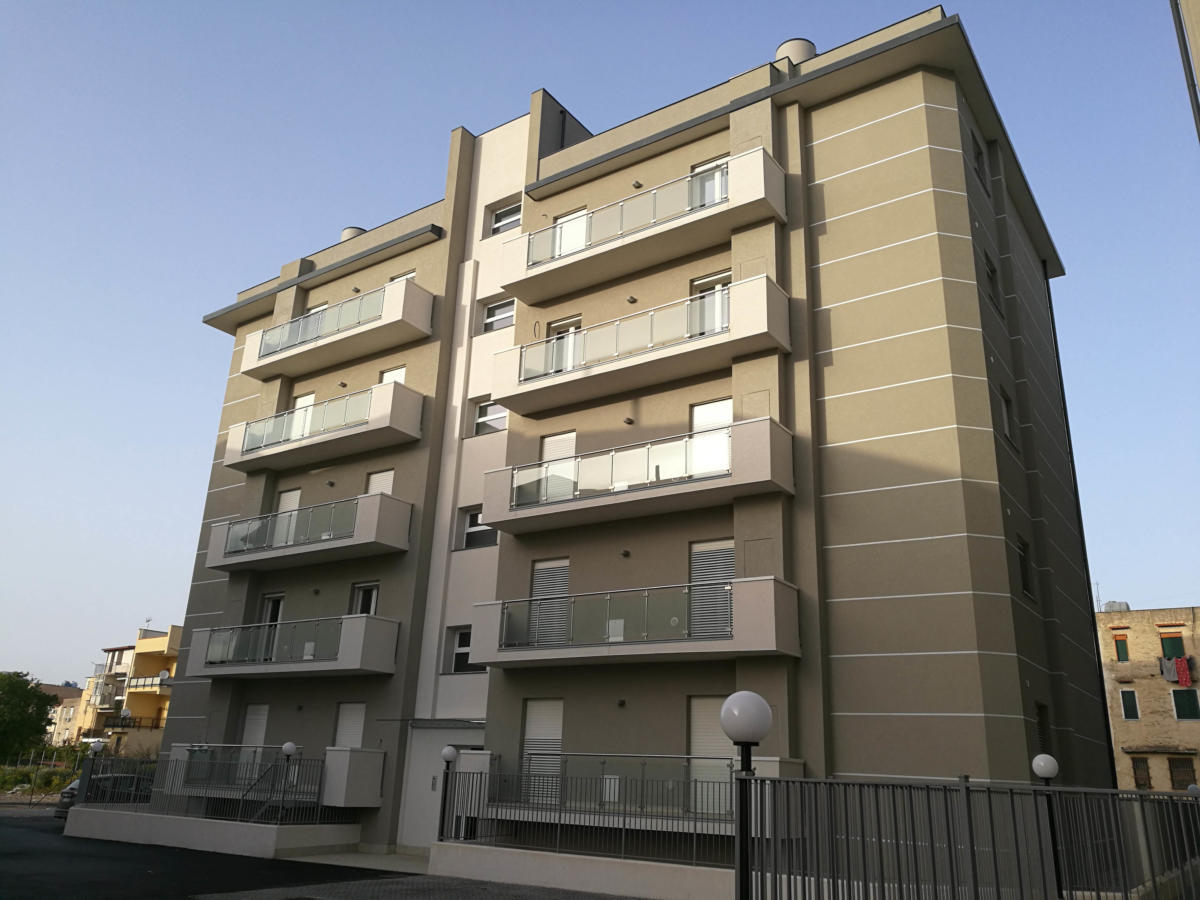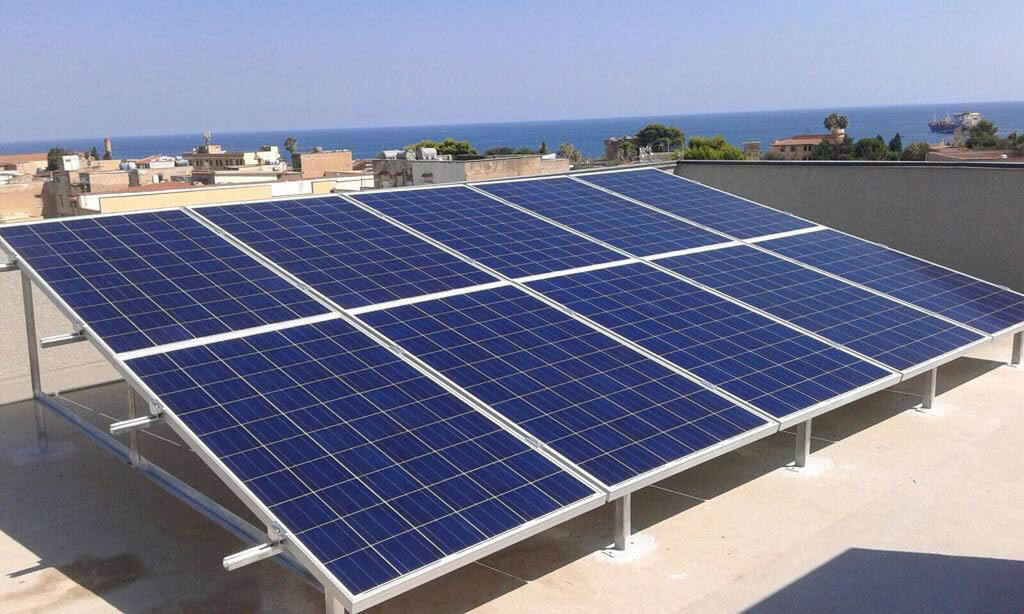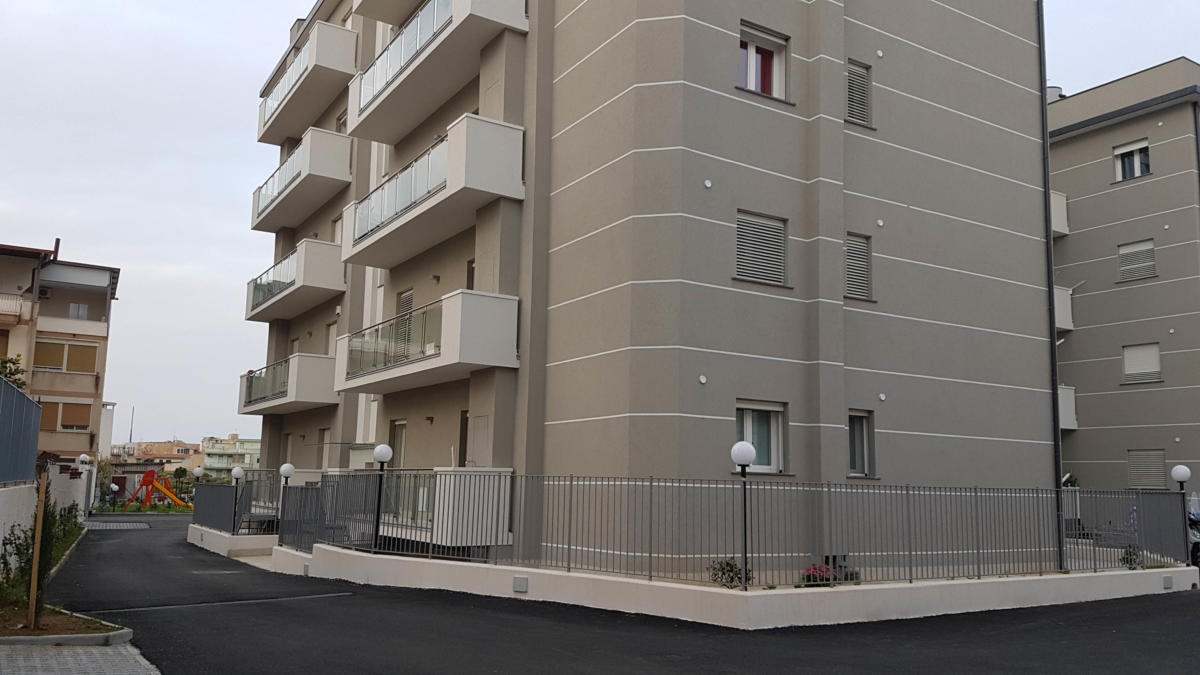 Construction site photo: