REQUEST INFORMATION
Ask for information now. You we'll be contacted by an our appointe near to you.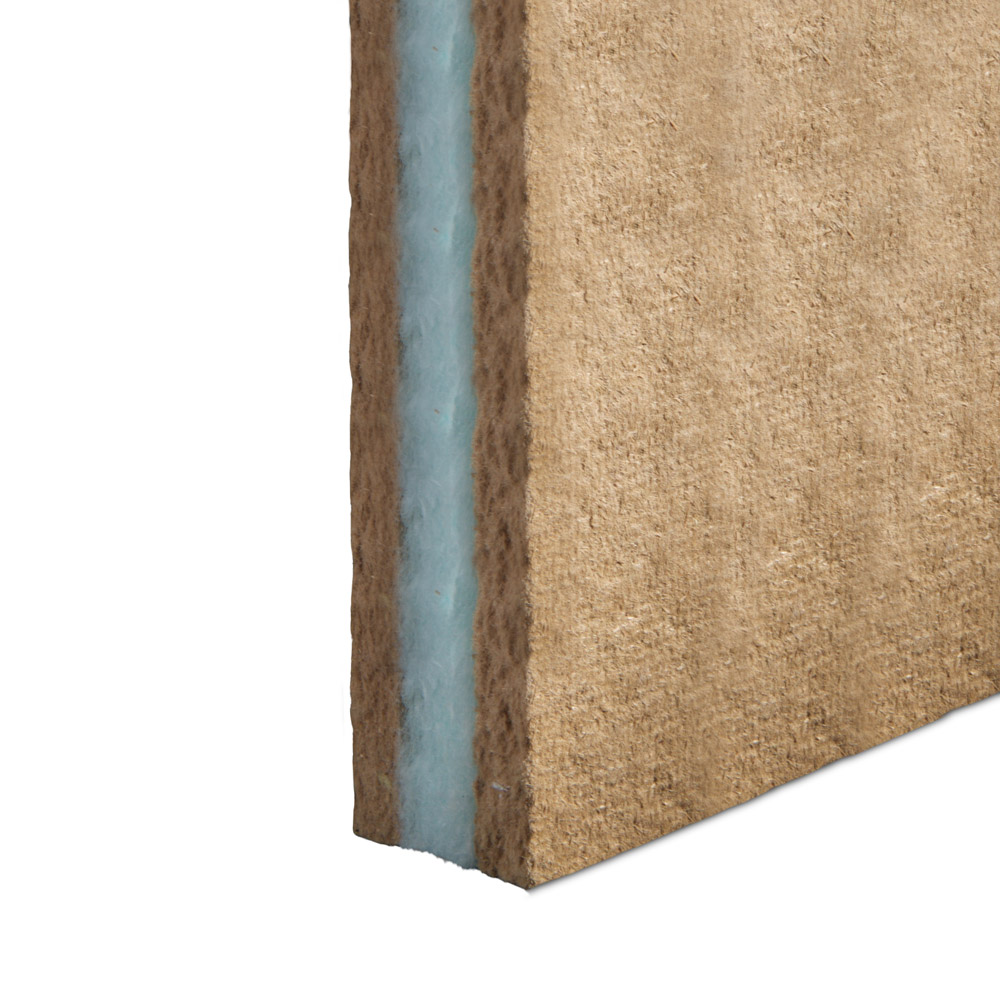 Newly constructed brick walls that are properly designed must respect the principle of "stratification." The laminated walls associated with soundproofing panels provide distinctly higher performance than monolithic walls, at the same thickness. 
Biwood is a panel with high sound insulation, efficient in a very wide range of frequencies, making it ideal for isolating environments by solving the most difficult problems.
Soundproofing panel suitable for the realization of stratified walls, made of a double layer of wood fiber 10 mm thick interposed with a sound-absorbing element in recycled polyester fiber 20 mm thick. The BIWOOD panel 40 mm thick is totally made from recycled raw material recycled in turn at the end of the life of the building.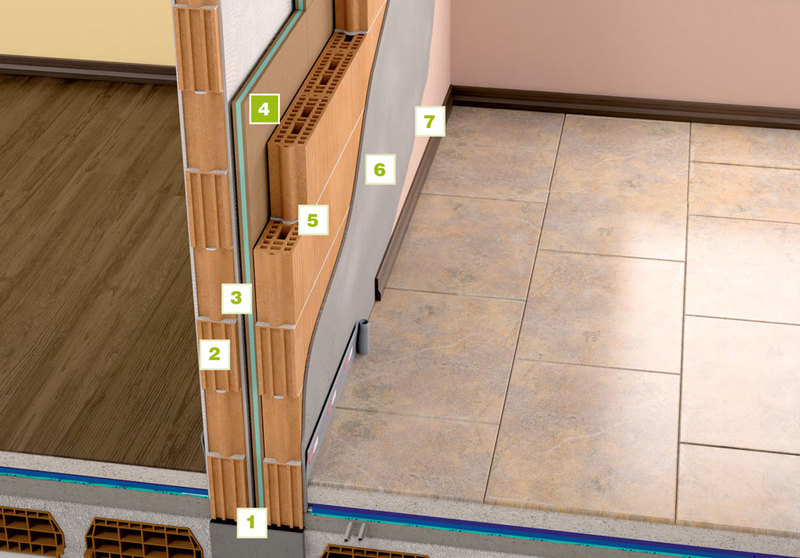 Submaster
First brick layer
Rendering
BIWOOD
Second brick layer
Plaster
Paint
ADVANTAGES
Soundproofing panel mainly suitable for the realization of stratified masonry with heavy bricks.
Breathable and lightweight, it can be easily moved on site.
At the same overall dimensions, it allows to obtain markedly superior sound insulation compared to the use of only fibrous materials.
INDICATIONS OF INSTALLATION
After the completion of the first brick layer and rendering (always recommended), lay the BIWOOD panel over the entire surface of the wall, making sure to draw near the panels without leaving spaces. The perfect continuity of the laying may be facilitated by the use of a sealant tape to be applied in sight along the contact surfaces between the panels, which can be bound to the first brick layer by mechanical plastic anchors or with glue by trowel or by points. The BIWOOD panels can also be applied without fastening, nevertheless ensuring the perfect continuity of laying. Particular care must be placed in the interface between the brickwork and reinforced concrete pillars, in correspondence of which special precautions will have to be adopted in order to avoid the formation of acoustic bridges. We recommend realizing the second brick layer at a 1 cm distance from the BIWOOD panel. 
TECHNICAL DATA OF THE PRODUCT
| Water vapour resistance factor μ | Thermal conductivity |
| --- | --- |
| µ = 4 | λ = 0,038 W/mK |
Código
Format
Dimensions
Thickness
Weight
L030030940
panel
0,60 m x 1,5 m
40 mm
5,8 kg/m2
Pedido de informações sobre: BIWOOD