DEMANDER UN DEVIS GRATUIT
Demandez un devis gratuit maintenant. Vous serez contacté par une personne désignée près de chez vous.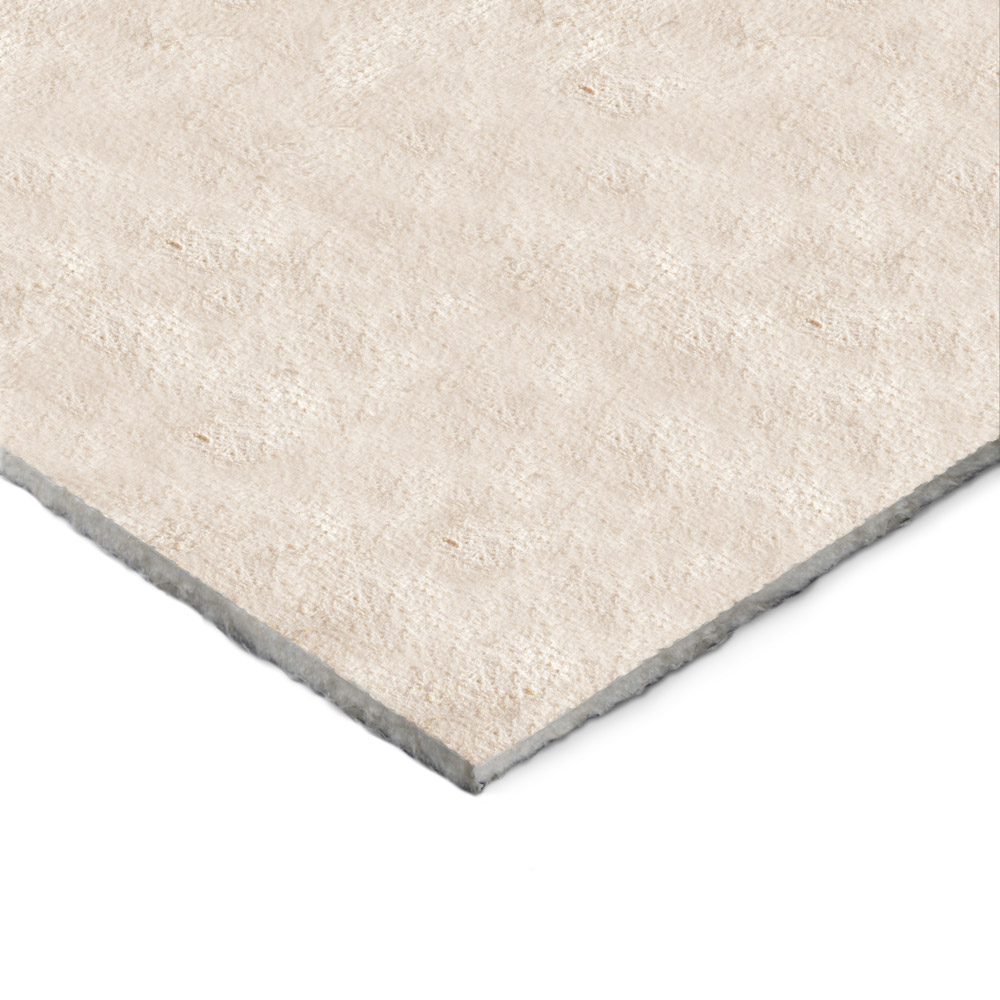 L'emploi du plancher flottant ou à sec, c'est-à-dire sans l'usage de collants, est toujours plus diffusé, étant donné son efficacité et sa rapidité de pose.
Dans les planchers flottants, le parquet est posé directement sur le matelas FLOTTEX TXT qui se distingue par ses performances résilientes élevées pour une épaisseur extrêmement réduite.
Le matelas anti-piétinement de superficie (sous-plancher) d'une épaisseur de 5 mm est constitué de chutes de tissus de couleur blanche, obtenu à partir d'un mélange assaini et stérilisé de filaments de coton, de lin et laine, maintenus en plaques de dimensions 1,20 m x 2,00 m par un collant polypropylène.
Il s'agit d'un produit dérivant de matière première recyclée et entièrement recyclable en fin de vie du bâtiment. Sous-plancher perméable à la vapeur d'eau, sans contrainte à la vapeur, idéal aussi pour les applications à stratigraphie à sec et pour la pose de plancher en parquet flottant (sans emploi de colles).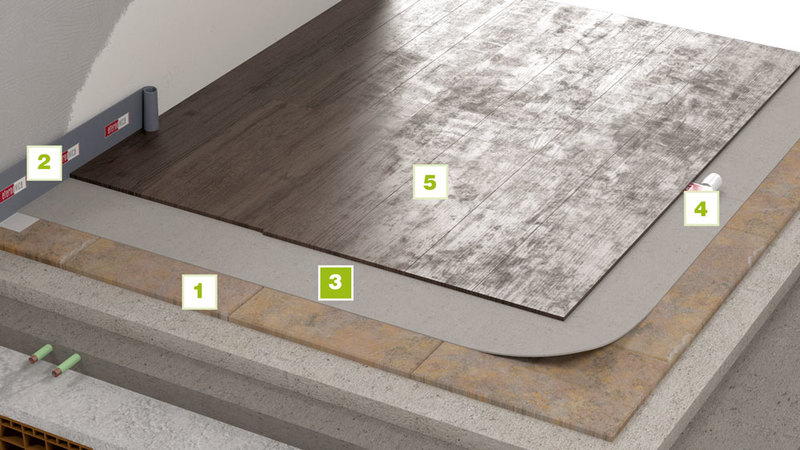 Plancher existant
Flexo
FLOTTEX TXT
Ruban en dotation Eterno Ivica
Plancher flottant
AVANTAGES
Sous-plancher produit à partir de matériaux de recyclage et recyclable en fin de vie du bâtiment.
Indiqué pour des planchers flottants mis en œuvre sans usage de colles.
Perméable à la vapeur d'eau
Épaisseur réduite.
Il peut aussi être utilisé en présence de chauffage radiant au sol en vertu de la résistance thermique réduite du produit.
Ruban adhésif de 10 cm de largeur compris dans la fourniture.
INDICATIONS OF INSTALLATION
The installation is done by combining the panels, without overlapping, with the subsequent sealing of the flaps with adhesive tape 10 cm wide included in the delivery of the product. Before the FLOTTEX TXT laying. 5 mm thick, it is necessary to realize the perimeter disconnection, so that the floating floor is never in contact with the walls and pillars, without forgetting the thresholds of the entrances and doors-windows. 
Disconnection can be achieved with FLOTEX TXT strips positioned vertically or using the FLEXO polyethylene strip.
The whole floor area must be covered by the underfloor surface, leaving no point of contact. The FLOTEX TXT laying 5 mm thick and the eventual Floating hardwood floor
must be made without the use of adhesives.
ESSAI DU PRODUIT POSE
| RIGIDITÉ DYNAMIQUE | ATTÉNUATION DU NIVEAU DU BRUIT DE PIÉTINEMENT | CONDUCTIVITÉ THERMIQUE |  FACTEUR RÉSISTANCE À LA VAPEUR μ |
| --- | --- | --- | --- |
| s' = 47 MN/m3 | ΔLw = 22 dB | λ = 0,0358 W/mK | µ = 2 |
| Code | Format | Dimensions | Épaisseur | AttÉnuation Du Niveau Du Bruit De PiÉtinement |
| --- | --- | --- | --- | --- |
| L010082409 | Panneaux | 1,20 m x 2,0 m | 5 mm | 0,85 kg/m2 |
Demande d'informations sur: Flottex TXT