REQUEST INFORMATION
Ask for information now. You we'll be contacted by an our appointe near to you.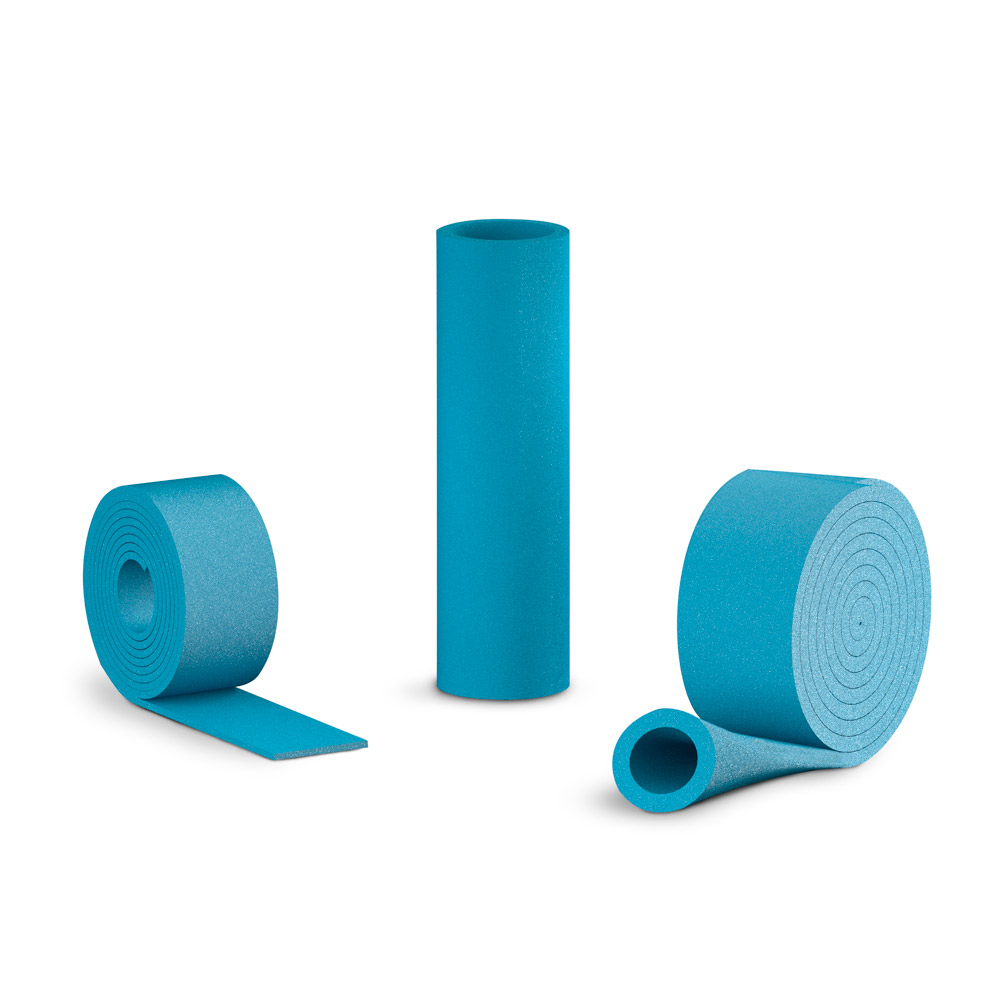 Resilient tubular element, in expanded polyethylene with closed cells, obtained by extrusion, blue in color, suitable for the sound insulation of exhaust pipes and adduction. The product, available in thicknesses of 5 mm and 10 mm, is supplied in rolls ready for use.
For the sealing of joints in correspondence to the curves and the grafts, the product is available in the adhesive-coated tape format with a thickness of 5 mm.
ADVANTAGES
Quick and easy product installation.
The use of the adhesive tape allows you to also isolate easily and quickly the curves and the grafts.
Available in the most commonly used diameters.
| Código | Ext. Diameter | Thickness | Sound Insulation |
| --- | --- | --- | --- |
| L010017505 | 75 mm | 5 mm | 11 dB |
| L010028010 | 80 mm | 10 mm | 14 dB |
| L010019005 | 90 mm | 5 mm | 11 dB |
| L010029010 | 90 mm | 10 mm | 14 dB |
| L010011105 | 110 mm | 5 mm | 11 dB |
| L010021110 | 110 mm | 10 mm | 14 dB |
Solicitud de información sobre: Magis