304
Event for RI.PA
We have organized an event for the RI.PA dealer in Brescia dedicated to the training of surveyors, operators and sellers of our products of the Pedestal and Woodeck lines. The participants proved to be very interested in understanding the functioning of our supports in order to offer their customers the best solution and to be able to solve any problems on site. In addition, they welcomed the proposal to form installation teams to test the efficiency of our products by hand, which do not require the use of screed and gluing in any way.
In a period of difficulties like this, Eterno Ivica, thanks to its collaborators, succeeded in carrying out a highly useful training meeting with professionalism and dedication.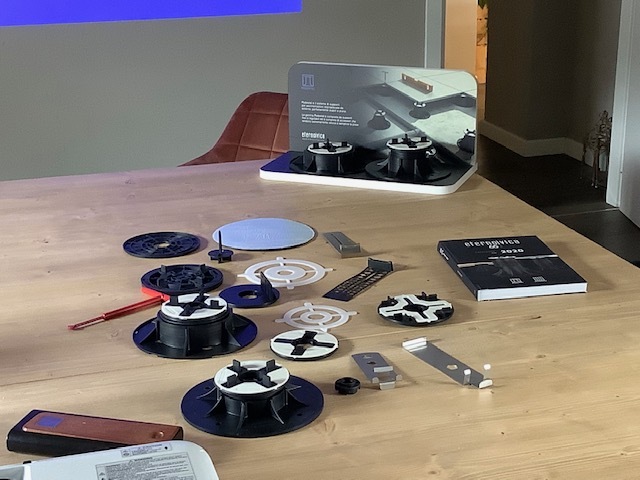 New penthouse in Como
In Como, a large terrace was built in a luxurious 100 sqm apartment located in the city center.
For the flooring, the adjustable supports of the SE Eterno range were used, which support 40x80 ceramic plates. In addition, wooden planks were laid creating a sinuous shape in the center of the terrace. An excellent example of how the supports of the Pedestal and Woodeck lines may help architects and installers to create creative solutions with different types of coatings quickly and in extremely easy way.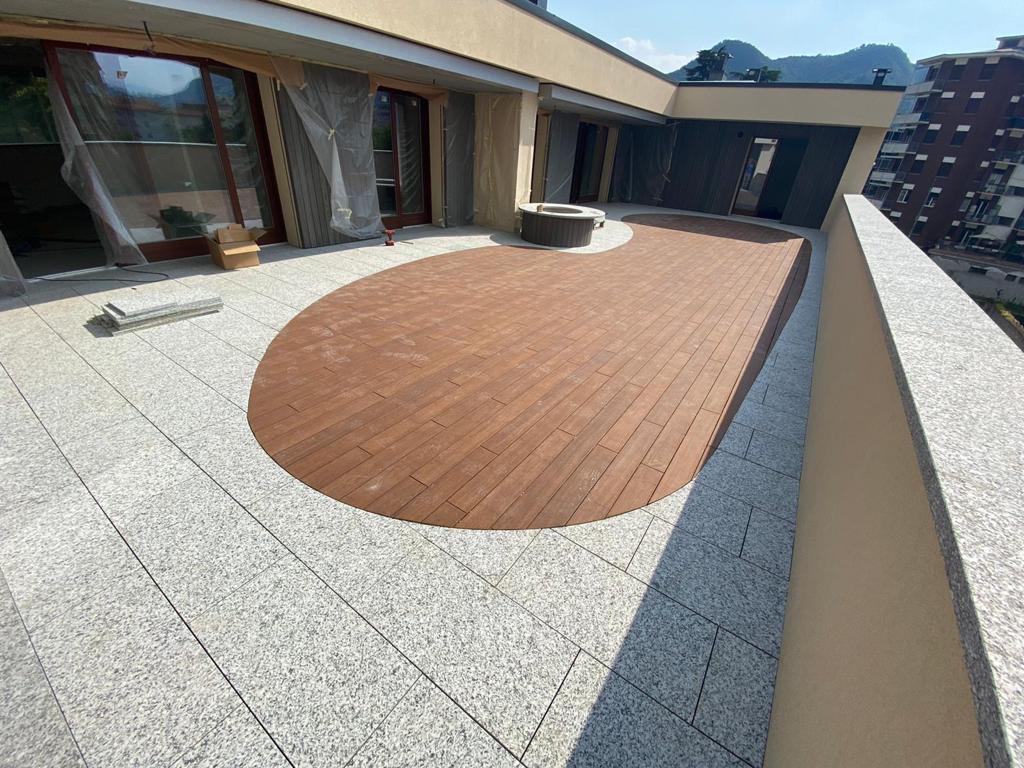 New ARKT issue
ARKT is back with interesting new articles and projects. In fact, you will find stories of new renovations carried out with totally sustainable techniques, of historic apartments made modern after a careful study of interior design, lights and refined choices of furnishings, but also interventions on structures for public use such as holiday villages and nursery schools.
Don't miss reading the new issue. Brows it on the website www.arkt.space.