291
Lacchiarella Residential Housing Complex - Milan
P.E.E.P subsidized housing construction – Lot 2LA6 – Lacchiarella (MI)
Year: 2012 – currently underway
Planner: Arch. Franco Aprà – Milan
Worksite manager: Ing. Galeazzo M. Conti – Milan
Developer: Cooperativa Edilizia Mezzabarba – Lacchiarella (MI)
Project cost: 11,000,000 €
Plan volume: 16,700 m3
This project will see the construction of 3 residential buildings of subsidized housing, for a total of 77 apartments, set on 4 floors above ground.
The buildings, A energy rated and equipped with underfloor heating, feature floors of reinforced concrete and layered brick walls.
The floors were sound insulated by installing 7mm anti-impact ECOTEX TXT, prior to laying FLEXO perimeter strip. Walls were sound insulated using 72.5mm ROCKGIPS sound insulation paneling within wall cavities, and SUBMASTER to dampen floor-to-wall sound propagation.
Sound surveys were conducted in each building post-operam in order to confirm sound reduction levels achieved. Results were very satisfactory: for walls, notional sound reduction levels were established at R'w = 56 dB. For the floors, standard working foot impact noise levels were measured at L'nw = 43 dB, while notional sound reduction levels came in at 'w = 58 dB.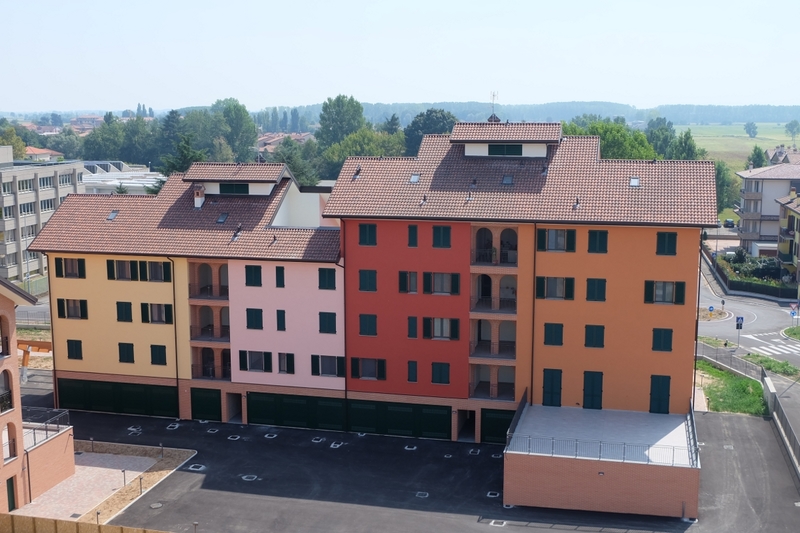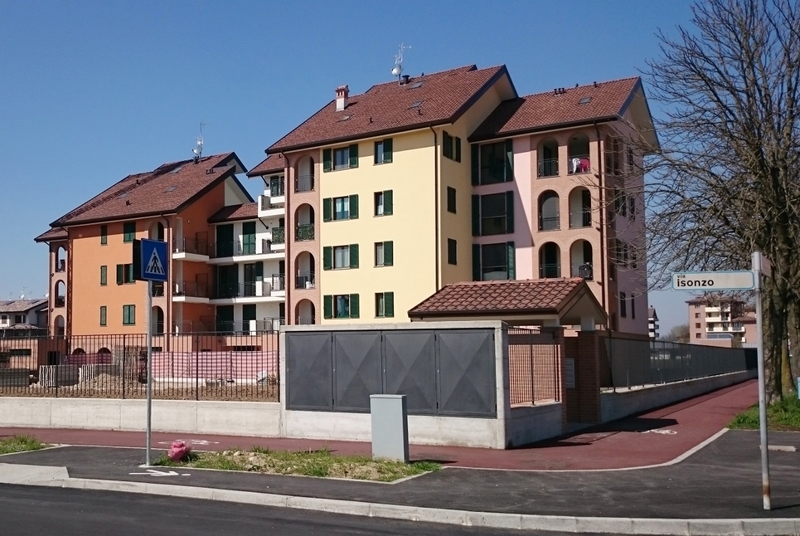 Test reports of note are available.