REQUEST INFORMATION
Ask for information now. You we'll be contacted by an our appointe near to you.
Sonarwood TXT Soundproofing Panel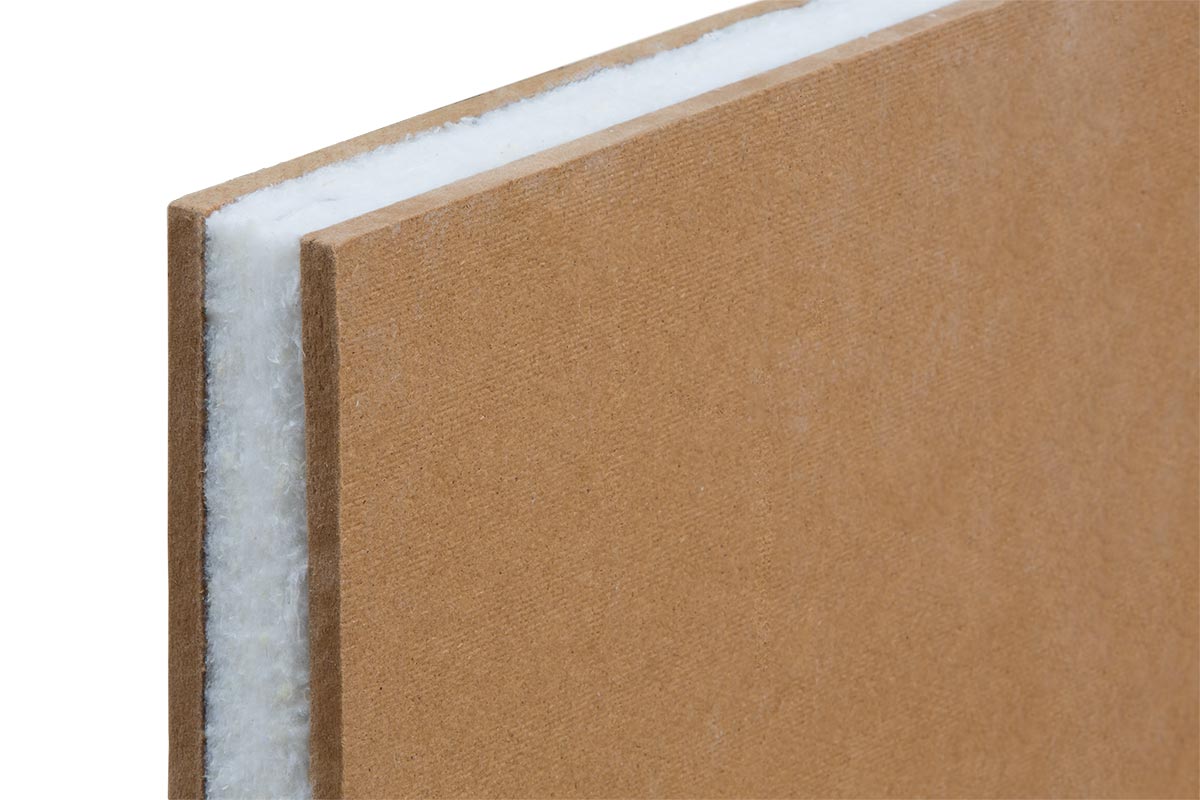 Soundproofing panel - Sound insulation for brick walls
Soundproofing panel suitable for stratified brick walls, composed of a 12 mm thick double layer of wood fiber interposed with a 20 mm sound-absorbing TXT element.
The TXT element is made of non woven white fabric, obtained from a mixture of sanitized and sterilized filaments of cotton, linen and wool, glued into sheets with adhesive polypropylene.
The Sonarwood TXT  th. 45 mm soundproofing panel is manufactured using recycled materials and is fully recyclable when the building is taken down.
Instructions for installation:
After laying the initial brickwork and the rough coat (always recommended), install the Sonarwood panels over the whole brick surface, laying the panels side by side, without any gaps.
The perfect continuity of the panels can be ensured by using sealing tape on the joins between the panels, which can be attached to the bricks with plastic mechanical anchors, glue or staples.
The Sonarwood TXT panels can be mounted without an anchoring structure, using utmost care to ensure that no gaps are left between the panels.
Particular care must be given to the points where the brick wall meets reinforced concrete columns, where special precautions must be employed to prevent acoustic bridging.
We recommend to build the second brick layer at the distance of 1 cm from the Sonarwood TXT covering.
Solicitud de información sobre: Sonarwood TXT Soundproofing Panel