REQUEST INFORMATION
Ask for information now. You we'll be contacted by an our appointe near to you.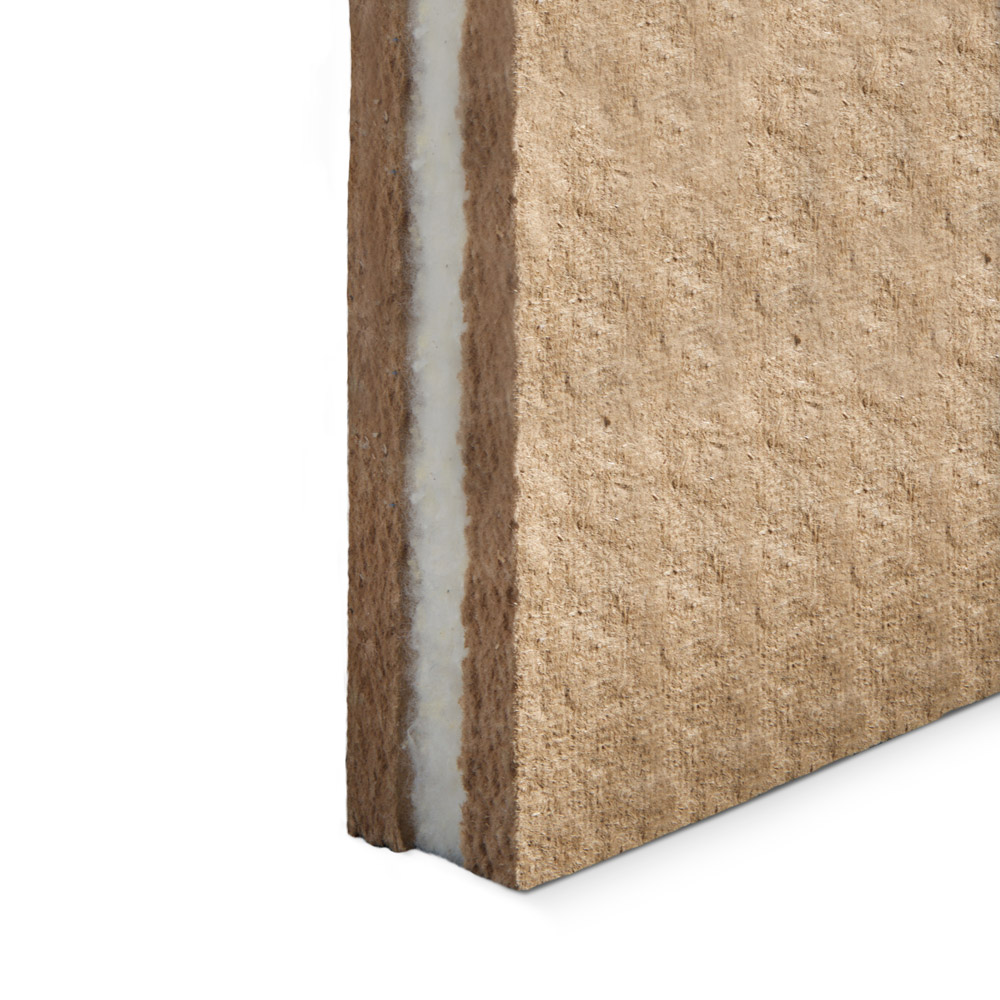 Sonarwood TXT is a pre-coupled panel consisting of a double board of wood fiber with interposed a sound-absorbing panel in TXT ideal for the realization of isolated interspaces, with high performance acoustic insulation.
The versatility of the panel makes it ideal on any type of constructive package of brick, ensuring high performance even in the most complex situations.
Soundproofing panel suitable for the realization of stratified walls, consisting of a double layer of 12 mm thick wood fiber with interposed a sound-absorbing element in TXT thickness 20 mm. 
The product is made of TXT noils of white colored fabrics, obtained from a sanitized and sterilized mixture of filaments of cotton, linen and wool, maintained in plates by means of adhesive polypropylene. 
The SONARWOOD panel TXT 45 mm thick is totally made up of recycled raw materials and recycled again at the end of the life of the building.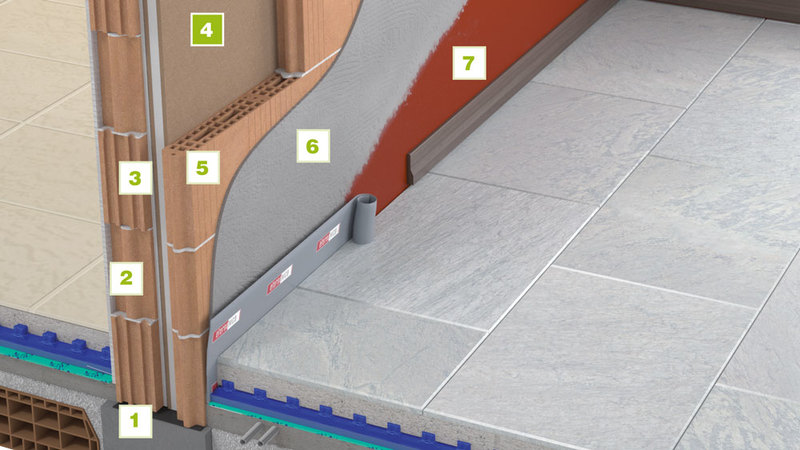 Submaster
First brick layer
Rendering
SONARWOOD TXT
Second brick layer
Plaster
Paint
ADVANTAGES
Soundproofing panel suitable for the realization of any type of layered masonry.
Breathable and lightweight, it can be easily moved on site.
At the same overall dimensions, it allows to obtain markedly superior sound insulation compared to the use of only fibrous materials.
Made from recycled raw materials and recyclable.
INDICATIONS OF INSTALLATION
After the completion of the first brick layer and rendering (always recommended), lay the SONARWOOD TXT panel over the entire surface of the wall, making sure to draw near the panels without leaving spaces. The perfect continuity of the laying may be facilitated by the use of a sealant tape to be applied in sight along the contact surfaces between the panels, which can be bound to the first layer by mechanical anchors in plastic or with glue by trowel or by points.
The SONARWOOD TXT panels can be applied even without fixing, nevertheless ensuring the perfect continuity of installation.  Particular care must be placed in the interface between the brickwork and reinforced concrete pillars, in correspondence of which special precautions will have to be adopted in order to avoid the formation of acoustic bridges.
We recommend making the second brick layer at a 1 cm distance from the SONARWOOD TXT panel.
DATI TECNICI DEL PRODOTTO
|  Water vapour resistance factor μ | Thermal conductivity |
| --- | --- |
| µ = 4 | λ = 0,039 W/mK |
Código
Format
Dimensions
Thickness
Weight
L030140945
panel
0,60 m x 1,5 m
45 mm
7 kg/m2
Solicitud de información sobre: SONARWOOD