REQUEST INFORMATION
Ask for information now. You we'll be contacted by an our appointe near to you.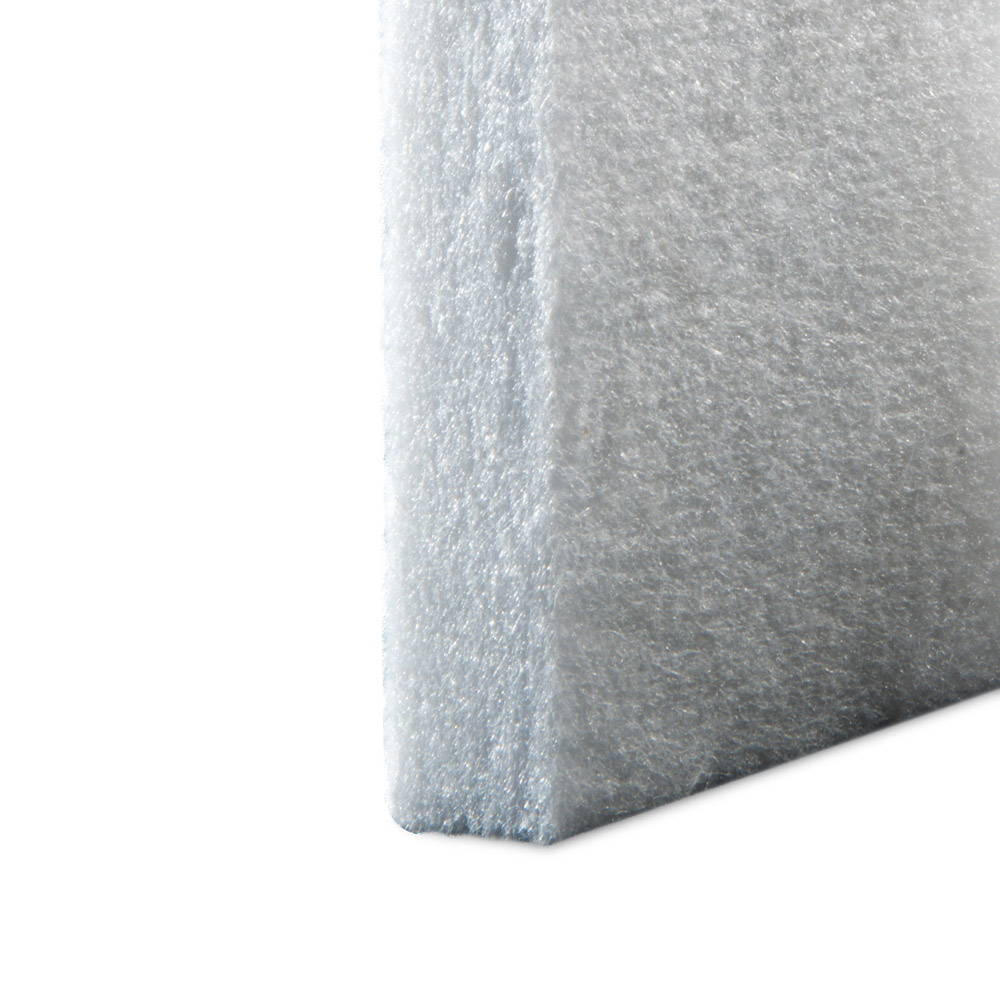 ECOFIBRA fibrous panels of dimensions 60 cm x 120 cm, highly sound-absorbing and thermally insulating, obtained with the carding process, folding machinery and thermo binding, made from 100% heat-bonded polyester fiber (polyethylene terephthalate), made from recycled PET and virgin COPET, fully recyclable, even in the machining cuttings, Euroclass B-s2, d0 reaction to fire, white, free from dust, resins, additives and binders, insoluble in water, resistant to fungus and bacteria, totally free of hazardous substances. The sound-absorbing panels, placed as cavity panels of dry systems, are essential to achieving the sound insulation of walls, false walls and false ceilings. ECOFIBRA, dust-free, odorless, consists of non-toxic raw material, not dangerous for inhalation or in contact with skin and eyes, it is also used in view as a sound absorbing material in reverberant environments.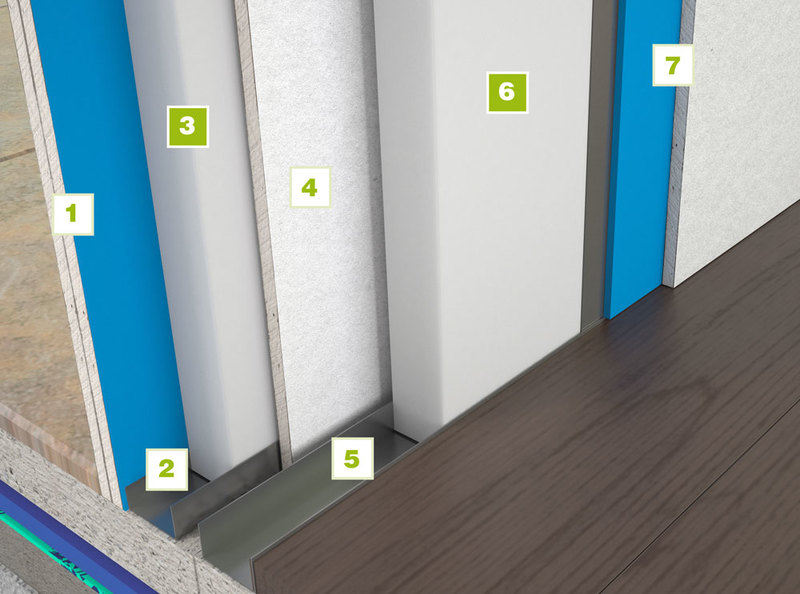 Mastergips Blue and Soundblock
Metal profile U

ECOFIBRA

Soundblock
Metal profile U

ECOFIBRA

Mastergips Blue and Soundblock
ADVANTAGES
Pannello fonoassorbente adatto sia per applicazioni a vista che per la realizzazione di qualsiasi tipo di muratura stratificata.
Costituito da materia prima atossica, non pericolosa per inalazione, per contatto con la pelle e con gli occhi, completamente riciclabile, inalterabile nel tempo anche se esposto in ambiente esterno. 
 TECHNICAL DATA OF THE PRODUCT
Range of operating
Reaction to fire 
Smoke class
Average fiber
Lower heating
Specific heat
Water vapour resistance factor μ 
da -40 °C a + 100 °C
Classe B - s2,d0
F1 
secondo AFNOR NF F 16101
27,9 μm
21600 kJ/kg
0,24 kJ/(kg °K)
µ = 3
da -40 °C a + 100 °C
Classe B - s2,d0
F1 
secondo AFNOR NF F 16101
27,9 μm
21600 kJ/kg
0,24 kJ/(kg °K)
µ = 3
da -40 °C a + 100 °C
Classe B - s2,d0
F1 
secondo AFNOR NF F 16101
27,9 μm
21600 kJ/kg
0,24 kJ/(kg °K)
µ = 3
Código
Format
Dimensions
Thickness
Weight
Density
Thermal Conductivity
Formato
L040037220
pannello
0,60 m x 1,20 m
30 mm
0,6 kg/m2
20 kg/m3
λ = 0.0345 W/mk
 
L040047230
 
 
 
 
 
 
pannello
0,60 m x 1,20 m
40 mm
1,2 kg/m2
30 kg/m3
λ = 0.0345 W/mk
 
L040067250
 
 
 
 
 
 
pannello
0,60 m x 1,20 m
50 mm
2,0 kg/m2
40 kg/m3
λ = 0.0345 W/mk
 
Solicitud de información sobre: ECOFIBRA