REQUEST INFORMATION
Ask for information now. You we'll be contacted by an our appointe near to you.
MASTERGIPS BLACK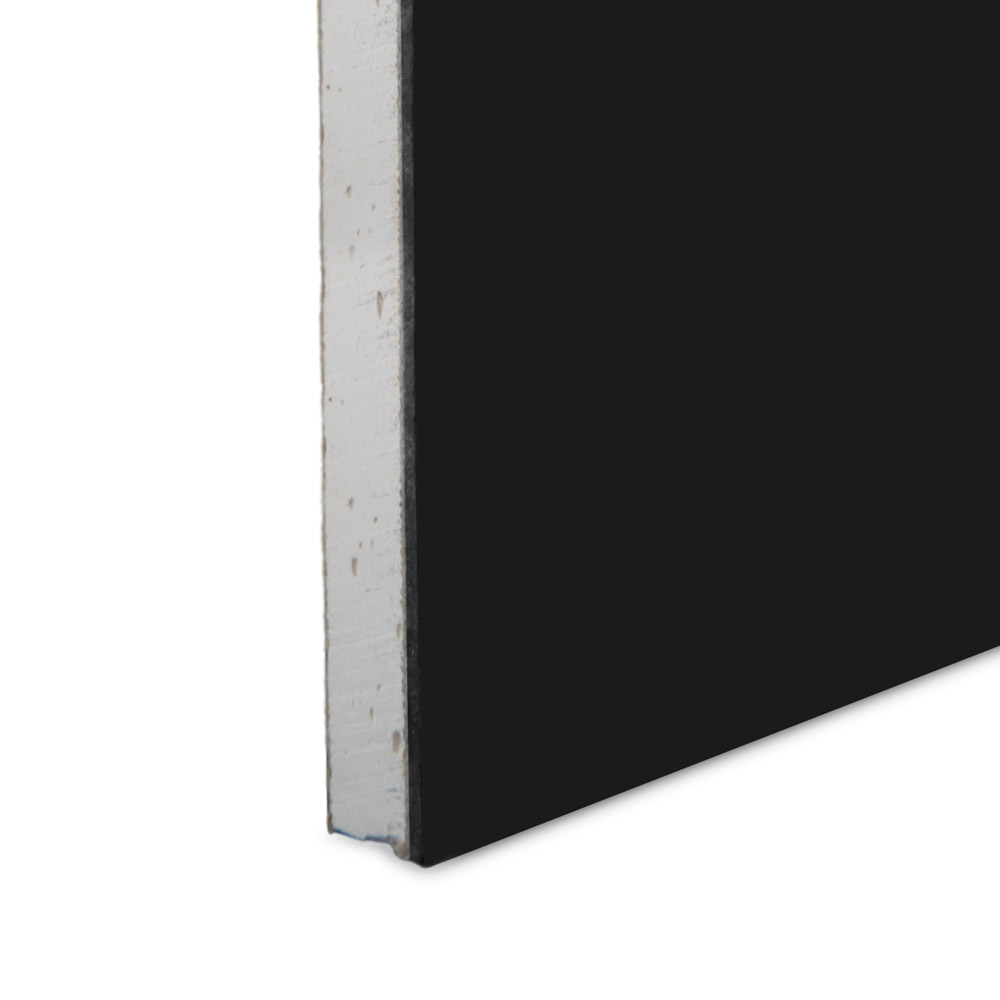 Special massive board of 15 mm thickness and mass per unit area of 13 kg/m2, CE marked according to the UNI EN 14190, Euroclass B - s1, d0, obtained from a standard board in coated plaster at 9 kg/m2 coupled on one side to a sound-resistant membrane of polyolefin polymers of black color 3 mm thick and mass per unit area 4 kg/m2. 
The board is coated on one face with white cardboard bearing the screen-printing identification of the material on the back and on the edge. By virtue of its high mass per unit area, MASTERGIPS BLACK is used for sound insulation of partition walls, false walls and false ceilings. 
Generally it is associated with the SOUNDBLOCK board laid in view.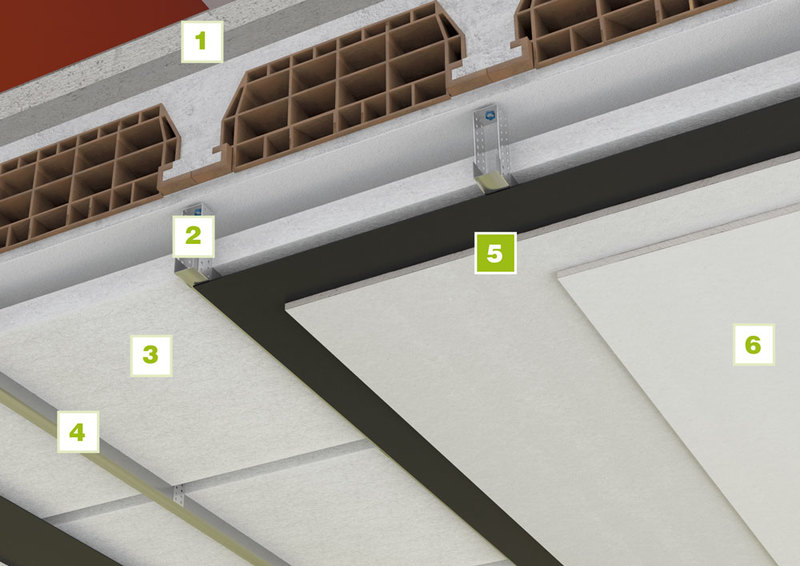 Existing slab
Din Stop Brackets with supplied washer
Ecofibtra P5040
Metallic structure 27 mm x 50 mm
MASTERGIPS BLACK
Soundblock
ADVANTAGES
Board at an elevated mass per unit area with reduced thickness.
Used in applications that require elevated sound insulation in reduced thickness.
INDICATIONS OF INSTALLATION
It is supplied in boards having a size of 1.20 m x 2.00 m or 1.20 m x 3.00 m.  
Unless otherwise indicated, the installation is done by adopting the techniques and equipment usually employed in works in ordinary plasterboard.
DATI TECNICI DEL PRODOTTO
Superficial hardness
Resistance to longitudinal bending
Resistance to cross bending
Thermal conductivity λ
Water vapour 
resistance factor μ
Reaction to fire
< 20 mm 
(impronta della biglia lato cartongesso)
550 N
210 N
λ = 0,265 W/mK
µ = 9000
B - s1, d0
| Code | Format | Dimensions | Thickness | Weight |
| --- | --- | --- | --- | --- |
| L020072415 | Pannello | 1,20 m x 2,0 m | 15 mm | 13 kg/m2 |
| L020083615 | Pannello | 1,20 m x 2,0 m | 15 mm | 13 kg/m2 |
Request more info about the product: MASTERGIPS BLACK