REQUEST A FREE QUOTATION
Ask for a free quote now. You we'll be contacted by an our appointe near to you.
Ecotex Light TXT Underlay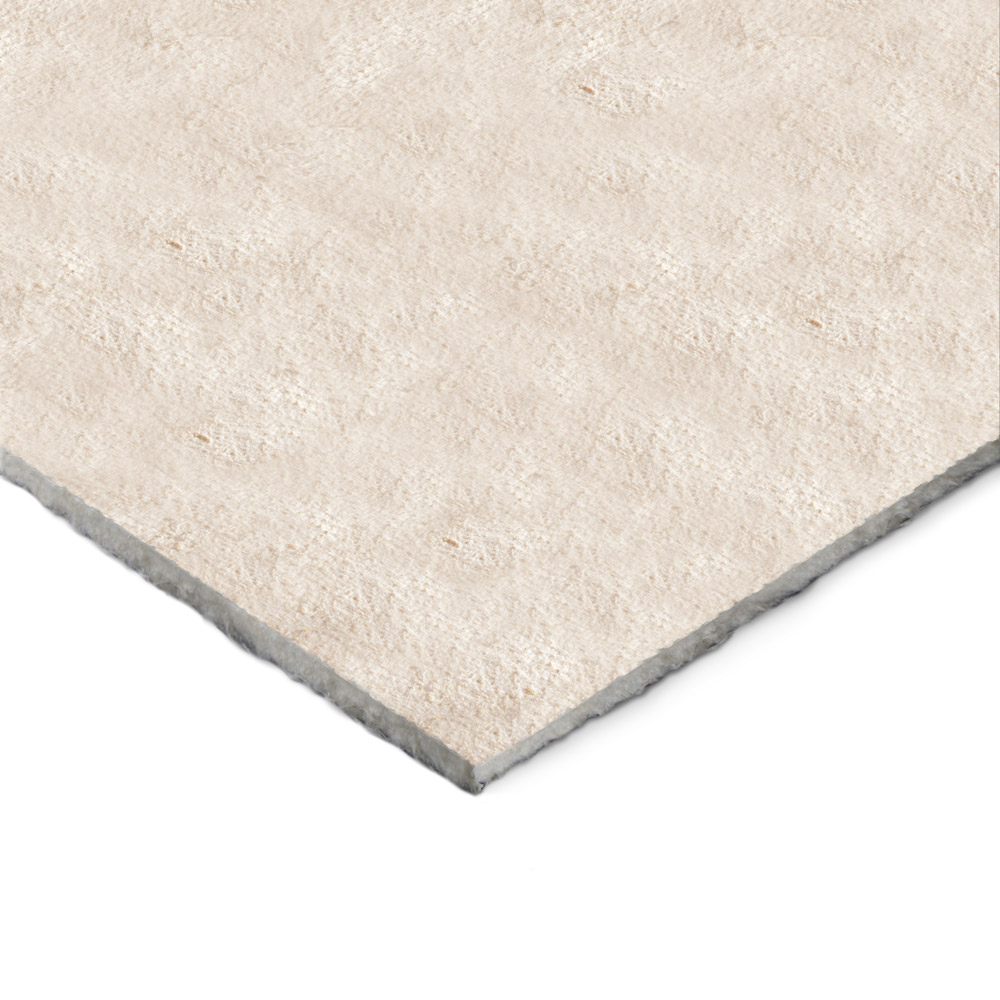 Under screed resilient underlay ECOTEX LIGHT TXT 7 mm thick made from cotton waste of white colored fabrics, obtained from a sanitized and sterilized mixture of filaments of cotton, linen and wool, maintained in plates of dimensions 1.20 m x 2.00 m
by means of adhesive polypropylene.
Product derived from recycled raw material and fully recyclable at the end of the life of the building. Impact sound insulation permeable to water vapor, without vapor barrier, especially suitable for dry applications.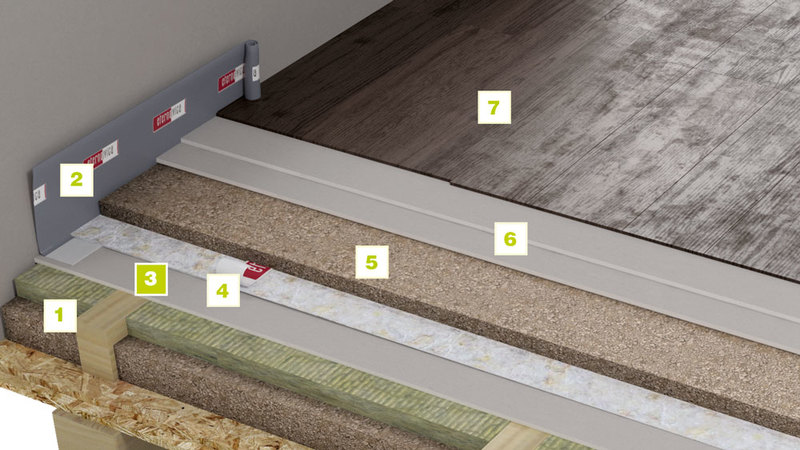 Lightened screed
Flexo
ECOTEX LIGHT TXT
Tape supplied by Eterno Ivica

Granular material
Double plate gypsum fiber
Floor
ADVANTAGES
Impact sound insulation produced from recycled materials and recyclable at the end of the life of the building.
Intended mainly for dry applications.
Excellent creep value.
Permeable to water vapor.
Can also be used as an underlay with Floating hardwood floors.
Wide adhesive tape 10 cm included in delivery.
INDICATIONS OF INSTALLATION
The installation is done by combining the panels, without overlapping, with the subsequent sealing of the flaps with wide adhesive tape 10 cm included in the delivery of the product.
Before the ECOTEX LIGHT TXT 7 mm thick laying, you must realize the perimeter disconnection with the appropriate FLEXO polyethylene strip, which must be placed along the perimeter of the room without leaving out the thresholds of the entrances and the doors-windows.
The FLEXO strip must be cut only after laying the finished floor. The whole floor area must be covered by the impact sound insulation cloak, leaving no point of contact. For non-dry applications, the best performance of the product is obtained with the realization of a splitter screed mass of between 100 kg/m2 and 200 kg/m2, after application of impermeable film.
 TECHNICAL DATA OF THE PRODUCT
| Dynamic stiffness | Creep | Compressibility | Thermal conductivity | Water vapour resistance factor μ |
| --- | --- | --- | --- | --- |
| s' = 34 MN/m3 | 5,1% | c = 2,48 mm | λ = 0,0358 W/mK | µ = 2 |
Code
Format
Dimensions
Thickness
Weight
L010082407
Panel
1,20 m x 2,0 m
7 mm
1,36 kg/m2
Request a quotation for: Ecotex Light TXT Underlay