REQUEST A FREE QUOTATION
Ask for a free quote now. You we'll be contacted by an our appointe near to you.
Dynamic DPCM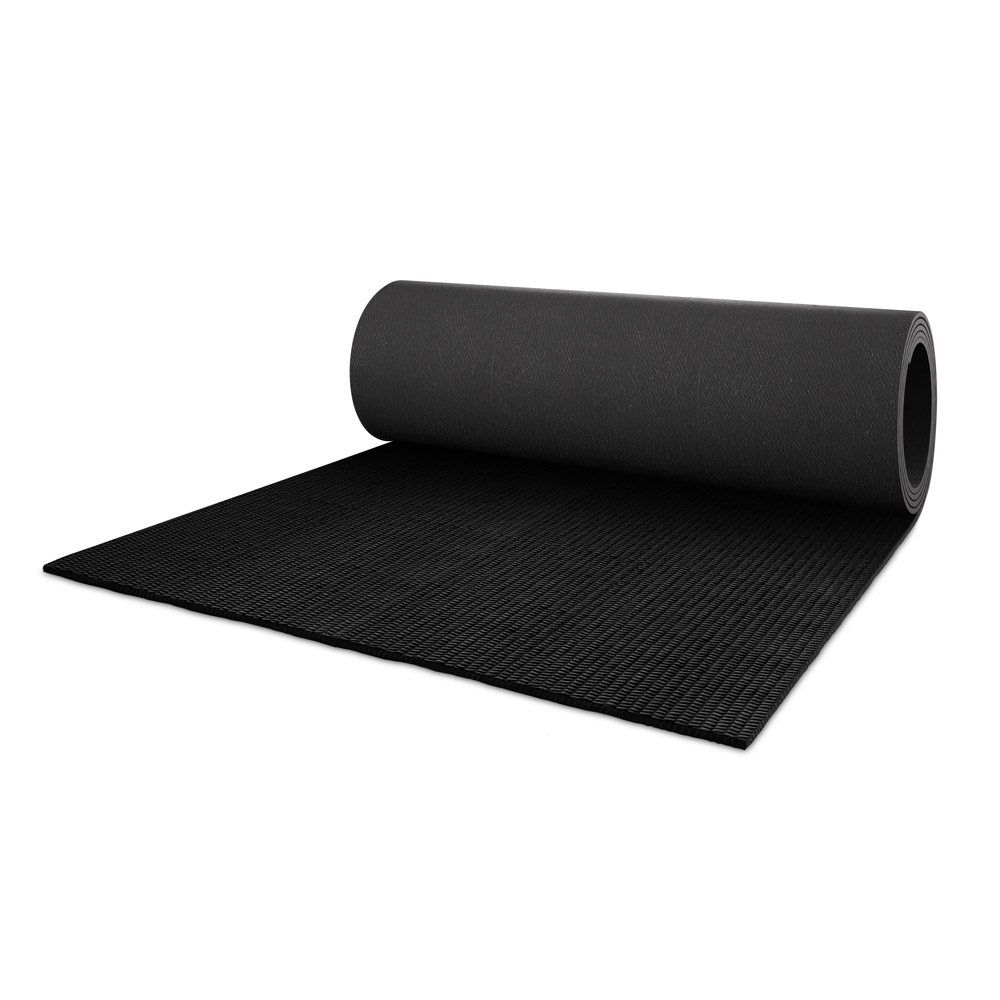 DYNAMIC DPCM is a resilient underlay made of centrifuged synthetic rubber latex 7 mm thick, black in color, and characterized by a grooved imprint surface, specifically designed to increase the resilient performance. 
The product is coated on the side in view with a thick and resistant membrane with total waterproof protection.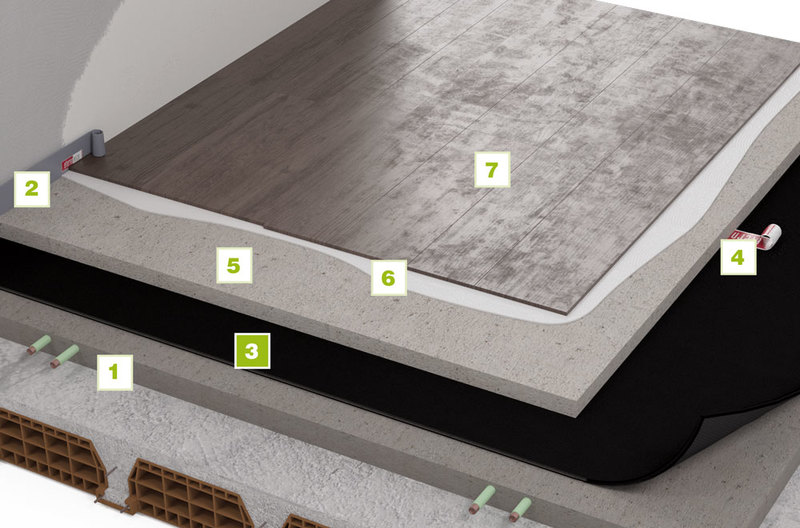 Lightened screed 
Flexo
Dynamic DPCM
Tape supplied by Eterno Ivica
Screed in sand-cement
Glue
Floor
ADVANTAGES
Impact sound insulation suitable for any type of application.
Excellent balance between dynamic stiffness, creep and compressibility.
Being completely waterproof, it can be used with sand-cement screeds or
self-leveling screeds, even when thrown in direct contact with the product.
Suitable for applications with low thickness screed or dry screed.
The high mechanical strength of the protection membrane allows its use also under the screed containing the installations or, without damaging itself, in cases where it is necessary to perform work site operations before casting the screed.
Adhesive tape 10 cm wide included in the delivery.
INDICATIONS OF INSTALLATION
The laying of Dynamic DPCM must take place without glue, with the grooved surface facing down and the impermeable membrane exposed. The resilient underlay flaps should be juxtaposed, with no overlap, and must be sealed using the adhesive tape
of 10 cm width included in the delivery of the product.
Before laying the   DPCM you will implement the perimeter disconnection with the appropriate polyethylene FLEXO strip, which is to be applied along the perimeter of the room without leaving out the thresholds of the entrances and doors and windows.
The FLEXO strip must be cut only after laying the finishing floor. The whole floor area must be covered by the resilient underlay, leaving no point of contact. In the presence of an underfloor heating system, this will only be installed after the laying of the impact sound insulation. The best performance of the product is obtained with the realization of a splitter screed mass of between 100 kg/m2 and 200 kg/m2..
TECHNICAL DATA OF THE PRODUCT
| Dynamic stiffness | Creep | Compressibility | Thermal conductivity |
| --- | --- | --- | --- |
| s' = 27 MN/m3 | xt_7anni = 0,35 mm (εt_7anni = 5%) | c = 1,35 mm (c = 17%) | λ = 0,08 W/mK |
Code
Shape
Dimensions
Thickness
Weight
L010021108
roll
1,37 m x 8,0 m
7 mm
3,2 kg/m2
Request a quotation for: Dynamic DPCM